news
Todd slams Tories' "economic incompetence"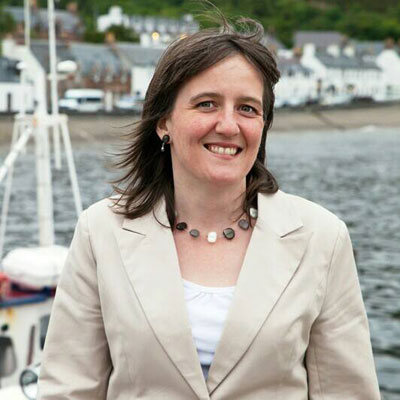 Maree Todd MSP for the Highlands and Islands has responded to comments made by Jamie Halcro Johnston MSP regarding her party's proposed tax changes.
The Conservative politician — who also represents the Highlands and Islands — criticised SNP budget proposals, yesterday, Thursday, claiming that they will see 5,000 folk in Orkney pay higher taxes than other parts of the UK.
Ms Todd has responded by saying that the Scottish Government's budget protects low and middle income earners, as well as delivering for public services and public sector workers.
"This is a really progressive budget that will deliver a fairer society for the whole of Scotland, including the Highlands and Islands," she said.
"The Draft Budget made use of the Scottish Parliament's income tax powers to make the Scottish tax system fairer and more progressive by delivering a tax cut to 70 per cent of Scottish taxpayers whilst raising additional revenue to invest in our public services and in our economy.
"The Scottish Government is delivering lower income tax for the vast majority of Scots; people earning up to £33,000 will pay no more and many low and middle earners will pay less tax in Scotland than in any other part of the UK."
According to Ms Todd, polls have found that most Scots back an increase in income tax for those who can afford it, and claims that she has received hundreds of emails from constituents advocating this. She has also highlighted further plans outlined by Cabinet Secretary for Finance, Derek Mackay MSP, which she says could see an additional £400 million spent on the NHS, an expansion in childcare, more spending on broadband, extra funding for our police and fire services – and a pay rise for hard-working public sector employees.
"When it comes to tax, The Tories are displaying their economic incompetence," she continued.
"They want to tax less and spend more. It simply does not add up! Under their tax proposals, £500 million would be cut from the budget. This would have a devastating impact on our public services.
"Our budget brings an additional £400 million for our NHS, delivers a pay rise for public sector workers, £756 million for affordable homes, additional funding for the arts and culture sector, a £4 billion investment in infrastructure, including in superfast broadband – as well as significant investments in research, education and childcare.
"This level of investment does mean that there has been a modest increase in tax for those with the broadest shoulders who can afford to pay a little more."
Meanwhile, Mr Halcro Johnston has stood by his previous comments, and has further criticised the SNP's proposed tax changes.
"Many of those commenting are quoting the SNP's claim that only those earning £33k and above will pay more," he said, after picking up on the initial response to his comments from our readers.
"This figure — ironically — includes the increased allowance from the UK Government all taxpayers benefit from. Our PR makes very clear that our figures are based on comparison with the rest of the UK."
The Conservative MSP has also outlined claims that the SNP's tax changes will mean that anyone earning over £26,000 will pay more than they would have done if the SNP hadn't made the changes, and has called on Maree Todd to confirm that.
"The SNP has given either real or cash cuts to councils across Scotland, as well as removing the public sector pay freeze but without providing additional funds to councils to fund it," he added.
"The SNP want councils to increase council tax, meaning another tax increase for many in Orkney. And, of course, there's the failure of the SNP to meet their commitment on funding for the internal ferries."