sport
Today at the Island Games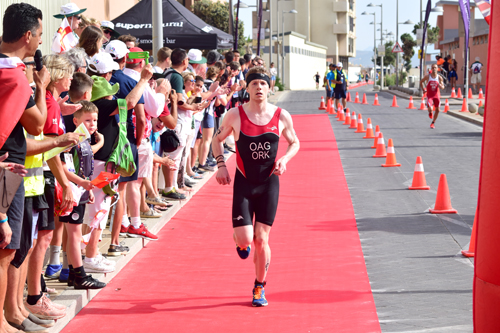 Multiple Island Games medallist Bobby Oag claimed fifth place in triathlon this morning — a result the athlete was pleased with.
The first event of the 2019 NatWest International Island Games, Oag tackled a course deemed as one of the hardest in Games history.
Speaking afterwards, he told The Orcadian that the undulating cycling route was one of the hardest he had ever done yet he was pleased to have finished fifth in the baking Gibraltar sun.
Elsewhere, the county's squash and badminton players got their campaigns underway.
In the squash, it was the individual events with the quartet of Adam Stanger, Andrew Moar, Jane Hill and Barbara Balcombe all progressing to the second round where they were defeated by high-quality opposition.
Andrew Torbet was defeated by the fourth seed however claimed victory against a Falkland Islander.
In badminton, Orkney beat the Falkland Islands to claim third spot in the group stages of the team event — a result they will look to build on in their play-off placing matches on Monday.
The side had earlier lost to heavyweights Jersey and Greenland however gained a 4-1 win in their final match of the day.
Tegan Spence reached the 400-metre final while there was disappointment for Alice Tait who narrowly missed out on a final spot.
Taylah Spence and Sian Smith both reached the 100-metre semi-finals which will be ran tomorrow.
Gregor Dowell, Ross Sinclair and Angus Davren were also in action.
There was representation in sailing while Torquil Clyde finished 34th in the frantic town criterium cycling event.