news
'There's a whole chain of Orkney businesses negatively affected by this'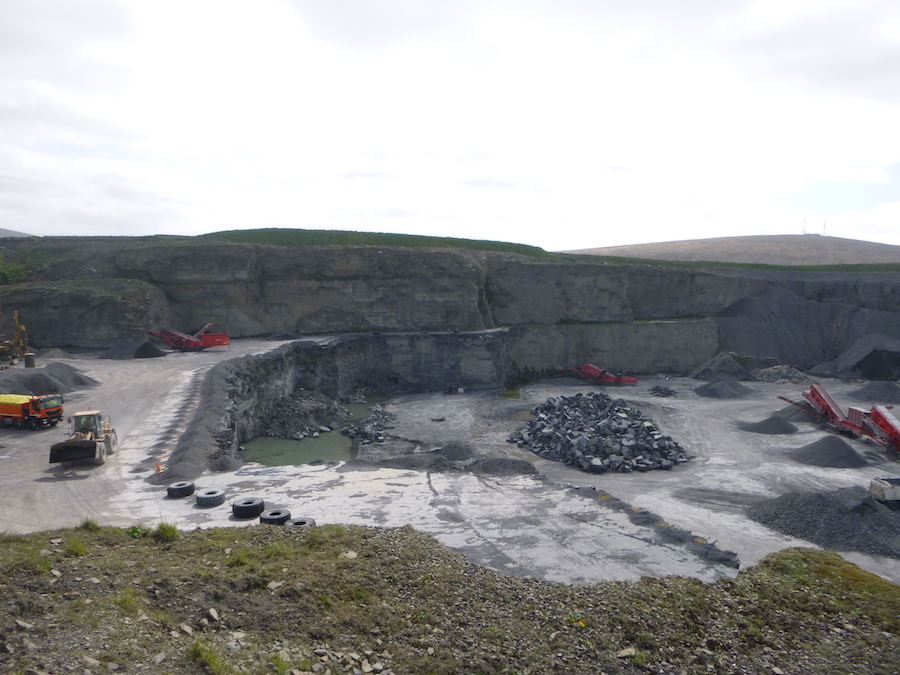 Roy Brown, the managing director of Orkney Aggregates, says local quarries could have "easily" supplied the stone required by Orkney Islands Council.
The council are importing 80,000 tonnes of stone from Glensanda Quarry in Oban causing public uproar.
The council say the deal is vital in keeping developments in the county on schedule due to a shortage of stone at the council-owned and operated Cursiter Quarry.
A planning application to extend the quarry was rejected by the council's own planning committee on the basis that the sheer scale of the plans were unjustifiable.
Mr Brown believes the contact to be worth in excess of £1million and that council officials had told him it was too late to row back on the deal.
He owns Heddle Quarry in Finstown, a short distance away from the Cursiter Quarry.
"At no point did the authority consider approaching the private sector in the islands to see whether it could meet this demand through a proper procurement process," said Mr Brown in a statement.
"Both our own quarry, which is close to the local authority's, and the Gairsty Quarry near Stromness could easily have supplied the required quantities of stone needed, but we were never given the opportunity to bid.
"Instead, the council has ordered stone from a private business on the mainland, at huge expense and seemingly without going through the correct tendering procedures.
"That decision immediately cuts out not just local quarry businesses, but also the many local hauliers who rely on the transportation of material for their own livelihoods. There's a whole chain of businesses in Orkney negatively affected by this.
"It beggars belief that, during a pandemic and with an economic recovery effort underway in the islands, our own local authority would bypass Orkney businesses in this way, threatening local jobs in their own community.
"What happened to their 'buy local' ethos? There's also the issue of sustainability to think about and the impact of shipping stone all the way from Oban to Orkney, when it's available right here on our doorstep.
"Hard questions need to be asked about how a situation like this could possibly arise, particularly during a pandemic when the economic welfare of our community should be a top priority.
"I'm fully aware that, by drawing attention to this issue, I'm probably doing my own business no good at all in terms of future orders from Orkney Islands Council, but this is much, much bigger than Orkney Aggregates.
"This is about proper, transparent procedures and the massive, negative impact this questionable decision will have for our community."