sport
The Sevens returns and Orkney eye another hockey success in weekend's sport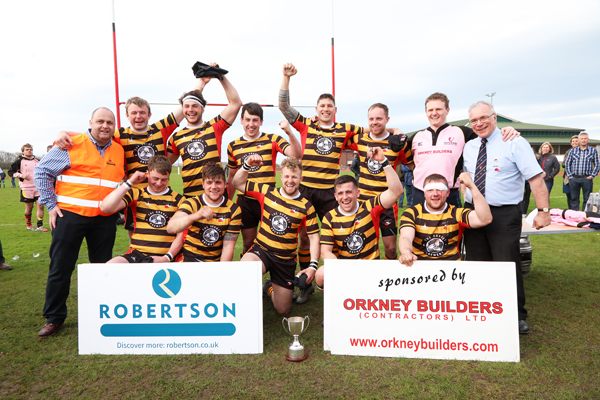 One of the year's most anticipated sporting and social events of the year will take place this weekend.
The Orkney Rugby Sevens will take place on Saturday at the Pickaquoy Centre pitch and outfield pitches with 19 teams expected to compete.
Five travelling teams are expected to participate — Peebles, Grangemouth, Caithness, Highland and Fijian side Kaivati Babas — joining the usual mix of serious and social home sides.
The tournament begins at 12.30pm.
Orkney RFC's new book Still Flying High After 50 Years will also be on sale during the day.
In the morning, the youth players get the action underway at 10am with a mini-rugby tournament, while a rookies tournament will take place between 11am and 12 noon.
Also taking place on Saturday is the Kirkwall Ladies' Hockey Club Challenge Cup.
It begins at the Pickaquoy Centre 3G pitch, commencing at 11am.
The county's hockey community is also looking forward to another Scottish District Cup Final in Glasgow.
Orkney will face Ellon during National Finals Day at the National Hockey Centre on Sunday as they seek a third successive District Cup title.
Passback is at 12 noon.
Friday evening will see the first football silverware of the season be decided in Dounby.
Rovers face Dounby in the Cooke Aquaculture Isaac Newlands Cup with kick-off at 6.30pm.
A P4/5 netball tournament will see a huge amount of children take to the court at the Pickaquoy Centre on Saturday morning, while 25 swimmers will head across the Pentland Firth for the annual Thurso mini-meet.
Orkney Gymnastics Club is playing host to one of Scotland's leading coaches this weekend.
Sandy Robertson, a former national and Commonwealth Games coach for Scotland, will spend three days with the club as they formulate a development pathway for the 2023 Island Games.
He will host sessions with every age-group of the club in addition to hosting sessions with the club's coaches and meeting with other sporting bodies.
In darts, a KDDL Orkney 'B' side will take on their Shetland counterparts in Whalsay on Saturday, and before that on Friday night, there is the open charity doubles, beginning at 7.30pm at the Masonic in Kirkwall.
Motocross action for the Thorpe Shields will occur on Sunday at Northfield in Burray, while it will be typically busy weekend on the county's golf courses.