news
The life of the 'Botanist from the Bu' in the spotlight in Stromness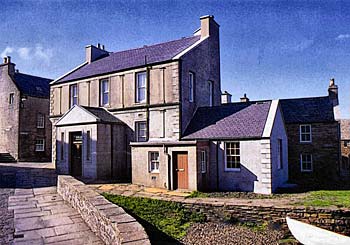 The Stromness Museum is celebrating its roots as the Orkney Natural History Society, with the opening of its winter exhibition.
Entitled, James Sinclair, the Botanist from the Bu, the exhibition celebrates the life of a Hoy man whose love of plants took him from Orkney to Borneo.
The display was launched at Stromness Museum last night, with an evening of informal talks.
This exhibition travels from the Hoy Kirk, where it was shown as the first exhibition of the Hoy Heritage project. The papers of James Sinclair will be part of the Hoy Heritage digital archive.
The exhibition runs until March 2012.