news
The Balfour scheduled for June opening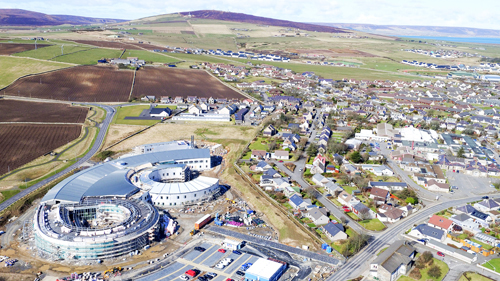 Patients and staff will be in the new, state-of-the-art hospital, the Balfour, by June 2019.
And the public will have their first glimpse of the £64-million hospital and healthcare facility in May, NHS Orkney has announced.
Detailed discussions between the contractor Robertson and the local health board has led to Monday, April 22, being confirmed as the official handover date.
The health board had previously anticipated that the new hospital might be handed over in February, however, both NHS Orkney and Robertson has assessed that the original contract date is the most appropriate.
NHS chief executive Gerry O'Brien said: "Once we take formal ownership of it, we will host a series of public open days. We cannot wait to show this magnificent building off to the people of Orkney."