news
Submission of subsea cable 'final needs case' welcomed by local politicians
News that Scottish and Southern Electricity Network (SSEN) has submitted a Strategic Wider Works (SWW) 'Final Needs Case' for a subsea cable linking Orkney and the Scottish mainland, has been welcomed by the county's politicians.
The local council leader, as well as the county's representatives in the Scottish and UK Parliaments, have agreed that the development will allow Orkney's potential for renewable energy to be realised, with Orkney and Shetland MP Alistair Carmichael calling it "a welcome step forward."
SSEN submitted their case, for the installation of a new 220MW transmission link, to the energy regulator, Ofgem, earlier today and will now wait for a response.
The network reinforcement is required to enable renewable generation seeking to connect on Orkney access to the GB market.
According to SSEN Orkney has become one of Britain's leading centres for innovation in renewable energy and is home to some of Europe's greatest renewable resources, from onshore wind to wave and tidal.
However, following the significant growth in small-scale renewable electricity generation in the county over recent years, the existing Orkney electricity network is at full capacity and no further generation can connect without network reinforcements.
SSEN's proposed solution would see this reinforcement done in phases, with a single 220kV subsea cable installed in October 2022, followed by a second, similar, cable being put in place after more generation has been committed and an economic case is made for further investment.
Leader of Orkney Islands Council, James Stockan, said: "We're delighted that SSEN has committed to putting forward this formal needs case.
"As a Council we've been lobbying on this issue for ten years, to raise awareness of Orkney's vast potential and capability as an exporter of renewable energy, and the infrastructure reinforcements needed to realise that potential. The benefits such investment would bring include greater employment opportunities in the county and greener energy supplies for the rest of the UK and greater security of supply for our own electricity needs as a county.
"We've worked closely with the UK Government and our local MP to build a case, and it was heartening to see the Conservative party giving a manifesto commitment to addressing the issue during the last UK elections — which now takes a key step forward towards delivery at this early point in the term of Government.
"SSEN's needs case is another step in the fight for investment in a transmission grid for Orkney, and in building confidence in marine and onshore wind energy projects already based in the county.
"We now look forward to Ofgem's considerations and response. Our challenge in Orkney is to secure the very best community benefit we can in the long term."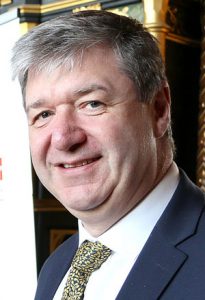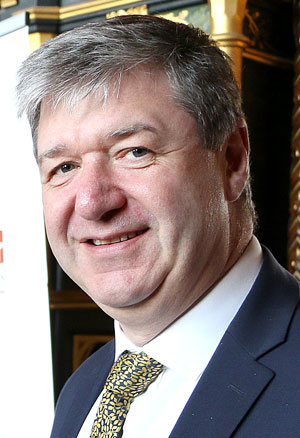 Also commenting after the announcement of the submission, Orkney and Shetland MP Alistair Carmichael said: "The proposal seems to be a sensible one, and is a welcome step forward in ensuring that Orkney has the capacity to export our growing renewable energy to the Scottish Mainland.
"If the work goes ahead, it will put Orkney in a better place to develop and innovate renewable energy.
"This announcement reflects lots of work by renewable energy businesses, the council and other interested parties.  It could be a significant step forward for Orkney.
"Obviously the proposal is still subject to Ofgem approval, but if approved then the potential to exploit renewable energy and to remain at the forefront of developing marine renewables could be realised."
Orkney MSP Liam McArthur also welcomed the plans, saying the project would "level the playing field" and allow Orkney to be "a truly global leader" in the renewable energy sector.
"With the skills, natural resources and ambition to match, Orkney has long been at the forefront of renewable energy development.
"However, to be a truly global leader what the sector in Orkney needs is a more level playing field and an opportunity to be competitive.
"Key to realising that ambition are the necessary grid connections to our islands. I, therefore, welcome confirmation that SSEN have taken the important step of submitting a needs-based case to Ofgem for a subsea transmission link from Orkney to the Scottish mainland.
"This has been a long time coming but hopefully will enable Orkney to unlock our renewables potential in the years ahead."
More details on SSEN's plans can be found at www.ssen-transmission.co.uk/projects/orkney/