news
Stromness tourist centre to close in 'information revolution'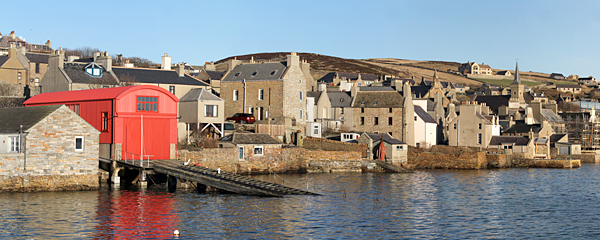 The VisitScotland iCentre in Stromness, located inside the Ferry Terminal, is set to close at the end of the month, as VisitScotland announced a new two-year strategy aimed at revolutionising tourist information.
As part of the new "dynamic strategy" announced today, the Kirkwall VisitScotland iCentre, located in the Kirkwall Travel Centre, will be one of 26 new travel hubs. The centre will be supported by 48 VisitScotland Information Partners on the islands including the Pier Art Centre and Stromness Museum providing local knowledge to visitors.
With a 58% drop in footfall to VisitScotland Information Centres across Scotland in the past 12 years and two out of three visitors now accessing information online, a radical approach is being introduced to ensure customer demands are met.
The two-year strategy will see a significant increase in the number of channels providing content on places to visit and stay, with a mix of industry partners, mobile vans and digital products sitting alongside 26 key VisitScotland iCentres in high-impact locations.
Chris Taylor, Regional Partnerships Director at VisitScotland, said: "With three in four adults now owning a smartphone, a key focus is ensuring our digital communications provide succinct inspirational and informational advice to visitors at every stage of their journey.
"However, we know that speaking to locals is also important to our visitors and with our high footfall iCentre in Kirkwall, 48 local Information Partners, including five in Stromness, and our team of outreach staff already planning activities for 2018, it means that there is always advice on what to see and do and where to go wherever people are.
"The information revolution is upon us and we look forward to telling more and more visitors all about Orkney across all our different channels for many years to come."