news
Stromness pupils are new voice of MV Hamnavoe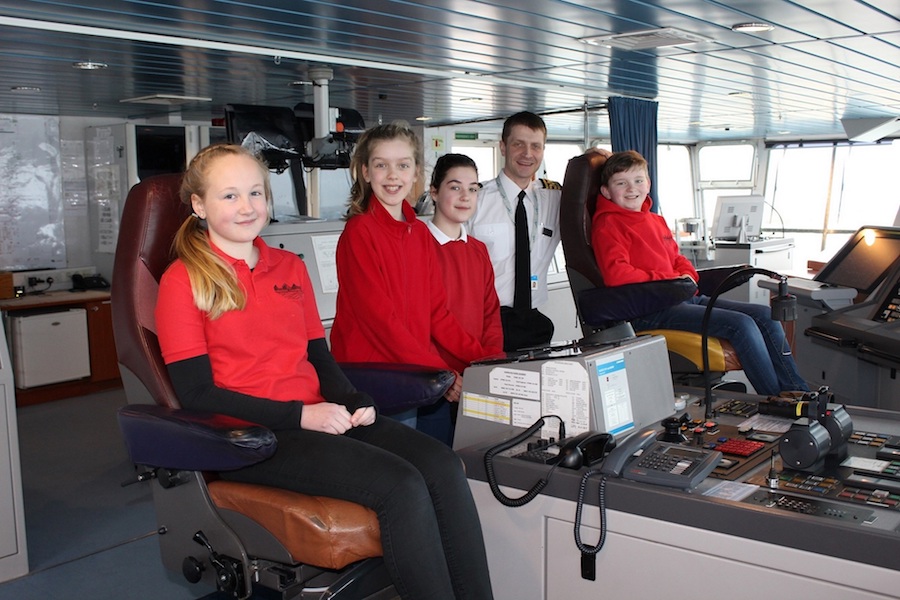 Stromness Primary School pupils are calling for passengers' attention with the introduction of refreshed safety briefing announcements on board Serco Northlink's MV Hamnavoe. 
As part of the Scottish Government's Year of Young People 2018, the ferry service chose four pupils from the school  to read the passenger announcement for the MV Hamnavoe.
Four pupils from Anderson High School in Lerwick were also chosen for the announcement on Aberdeen ferries MV Hjaltland and MV Hrossey. 
Serco's Managing Director at NorthLink Ferries, Stuart Garrett, hopes that these new recordings will draw the attention of passengers.
"On board safety announcements are an important part of our passengers' journey, but something that can be overlooked, particularly by those passengers who regularly travel with us," he explained.
"By using children's voices we hope to capture our passengers' full attention, and use this as an opportunity to give our local young people a glimpse into the workings of the service. What's more, on still summer evenings it's really nice to hear the students' voices echoing across the harbour before we set off to sail.
As the Year of Young People progresses throughout 2018 Mr Garrett said that Serco Northlink will be continuing to celebrate this special year with additional partnerships with the local community and its youngest residents."
Leah Hamilton from Stromness Primary School was one of the pupils chosen for the recording, which she found very enjoyable.
"It was great fun recording the announcement," she said.
"It only took us a few attempts and we were pleased with the final message.
"We know that safety is important when travelling anywhere so we hope that the new announcement will help NorthLink Ferries' passengers listen to the briefing and follow the steps carefully."