lifeboats
Stromness Lifeboat tows in fish carrier caught in fishing gear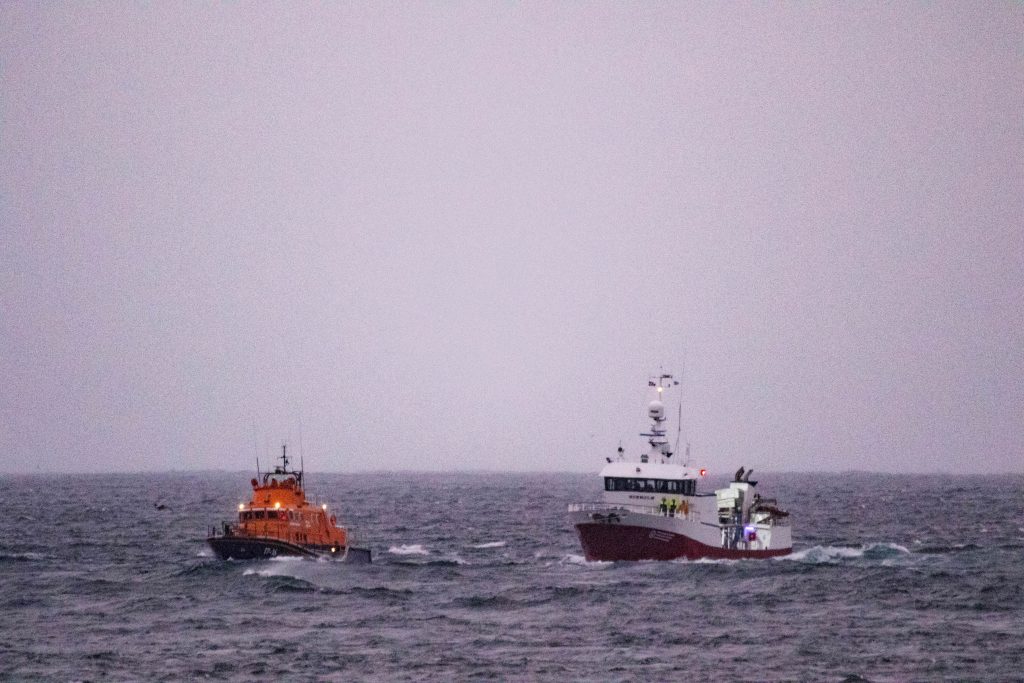 Stromness Lifeboat was launched at 5.45pm last night, Monday, to help the crew of the fish farm well boat, Norholm, which had its propeller and stern gear entangled with a large drifting fishing net in Hoy Sound, close to the Kirk Rocks.
A tow was quickly established between the vessels, and after pushing against the ebb tide with the vessel in tow, the vessels arrived safely back in Stromness around 8pm.
In Stromness, the lifeboat was assisted by the ferry Graemsay, which took on a stern tow from the Norholm once in the harbour to aid berthing.
The survey vessel Loadsman also stood by to offer assistance.