news
Stromness launch for 'Orkney Stoor'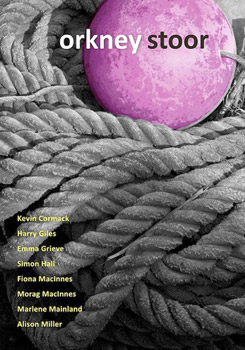 A new booklet celebrating Orkney dialect will be launched in Stromness tonight, Friday.
Orkney Stoor, brings together eight writers, whose work uses "various versions" of the Orkney language/dialect.
Kevin Cormack, Harry Giles, Emma Grieve, Simon Hall, Fiona MacInnes, Morag MacInnes, Marlene Mainland, and Alison Miller are the stars of the publication, which is supported by Orkney Arts Society and the Scottish Book Trust.
At tonight's launch, in the Stromness Town Hall, will see readings from Emma Grieve, Fiona MacInnes, Duncan McLean and Alison Miller.
In addition, Lynne Ramsey's acclaimed film, Morvern Callar, based on Alan Warner's shocking Highland novel is to be shown.
Behind the publication is Abersee Press's Duncan McLean.
He said: "There's an excitement in the air at the moment, and a commitment to writing in Orcadian language, that has had no equal for 50 years or more — back to the heady days when Robert Rendall, Ernest Marwick and Chrissie Costie lived and wrote within a few yards of each other in Kirkwall.
"The present writers are as dedicated to exploring Orkney language — in all its forms — as their predecessors, and are just as inventive and varied in their use of it.
"I don't want to make too big claims for a 40-page booklet, but I do believe it will come to be seen as  a significant publication in Orkney literary history.
"More important, it's an exciting, stimulating, sometimes startling read right now!"