sport
Stromness hold off Sanday fightback to win Parish Cup thriller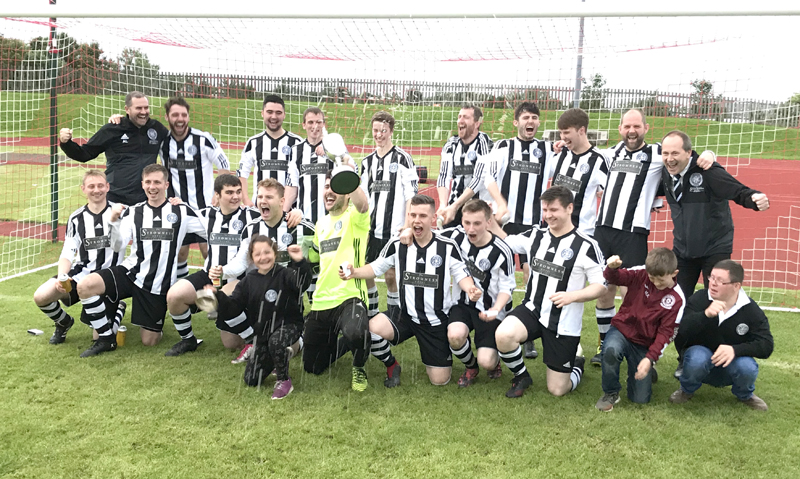 Stromness won an eight-goal thriller to lift their fourth Parish Cup in five years, beating Sanday 5-3.
Sanday and their huge, colourful and vibrant support played a massive role in a final watched by a bumper crowd at Picky, but the opening 20 minutes was a disaster for the Gruelly Belkies.
Graeme Bain opened the scoring after just five minutes with a long-range effort and minutes later, Jimmy Craigie doubled Stromness's lead.
Just a minute later Murray Sinclair put Stromness on easy street, racing into a 3-0 lead.
Sanday passed up an opportunity to grab a goal back on 30 minutes after Aly Bain was adjudged to have upended John Boyd inside the penalty area.
Gary Brown stepped up but his penalty smacked against the post.
Sanday did give themselves a lifeline before half-time as Calder Grieve swivelled and struck a high shot beyond Cameron McConnachie to revitalise Sanday and breath new life into their bid for a first Parish Cup.
Hope that a famous comeback was on the cards was boosted on 50 minutes as a Stromness own goal cut the deficit to just one.
That hope was extinguished however midway through the half as Graeme Bain got on the end of a corner at the back post and forced a header across the line to make it 4-2.
Erland Ritch's looping header made it five before Gavin Skea scored a consolation header with virtually the last kick of the game to end a gripping encounter at 5-3.
Sanday's Man of the Match was goalkeeper Michael Moodie who denied Stromness with a string of exceptional saves but the John Eccles Memorial Trophy for the Man of the Match deservedly went to Stromness's 16-year-old midfielder Owen Young who pulled the strings in a classy performance.