news
Stromness hailed as an inspiration for other towns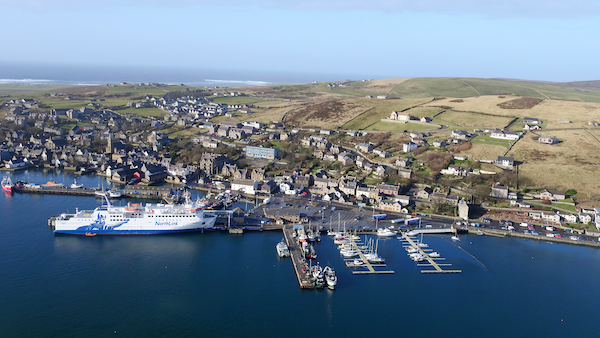 The determination and ambition credited with making Stromness a better place to live has been hailed as an inspiration for other Scottish towns to follow.
Work to improve the community is highlighted in a recently-launched website designed to empower and inspire those determined to make the nation's towns stronger and more attractive.
Scotland's Towns Partnership's (STP) Town Toolkit aims to help local authorities, community groups, social enterprises and businesses take action to build better communities. More than 200 people and organisations contributed to the Toolkit, whose development was supported by the Scottish Government.
And Stromness will be among the communities highlighted as a prime example of success as the toolkit is discussed at the Scotland's Towns Conference on Friday, November 26.
The toolkit highlights how more than a decade of investment has helped revitalise the area, including the new £10m Copland's dock, the Orkney Research and Innovation Campus, and the creation of a new arts centre.
Explaining the reasons for the community's success, town planner Nick Wright, who developed the toolkit for STP and will highlight Stromness at the conference, said: "Everyone pulls together, making the most of every opportunity.
"This is an ambitious community where people aren't afraid to muck in and make things happen — with strong political will and a clear plan of modernising Stromness while maintaining its historical elegance."
That work includes the 10 year multi-million pound investments secured from the Lottery and Historic Environment Scotland to restore and modernise the town centre. Working with local landowners and organisations, these schemes restored 50 vacant or dilapidated historic buildings, improved shops, created new business spaces, and revitalised the town's streets and spaces.
Nick Wright added: "This toolkit is about sharing that wealth of experience from across the country — showing that you can do it because it's been done before. It's about how to make things happen — a one-stop-shop on how to make towns the best they can be."
While inspiring communities and groups, it is also hoped that the toolkit will prove useful for local authority officials working in planning, community development, leisure, transport and the economy when considering developments in their region, as well as for politicians at every level.
For more information, go to www.towntoolkit.scot. Details about how to join in the discussions at Scotland's Towns Conference, which runs from November 22 to 26, can be found at www.scotlandstowns.org/scotlands_towns_conference_2021.