news
Stromness councillor to run for parliament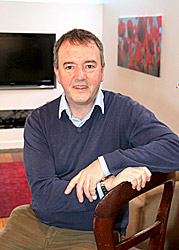 Stromness and South Isles councillor James Stockan announced today that he intends standing as an independent list candidate in the forthcoming Holyrood election.
Mr Stockan, who is also the chairman of the regional transport partnership HiTrans, will stand in the Highlands and Islands regional list.
He stood as an independent candidate in the 2011 Holyrood election, coming in second place, with 2,052 votes.
If successful this year, Mr Stockan said that he would be able to offer Orkney, and the entire region, a second, but independent, voice in parliament.
"When it comes to the elections, people can still vote for the constituency party of their choice but if elected as a list MSP, I would be looking to support whoever gets elected locally to challenge or support government policy.
"So often, party policy is so different from what the particular elected person would want for the area. I would be there, as an independent, supporting the things beneficial for our areas but challenging them on the things that are not advantageous."