news
Stromness bonfire night success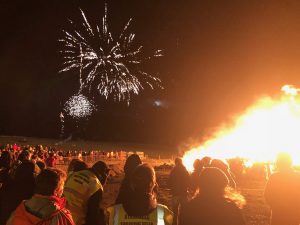 A huge community effort has made this year's Stromness Community Council bonfire and fireworks night one to remember, despite efforts to ruin the event.
The bonfire was a great success, after vandals made an attempt to destroy the fun, by lighting the bonfire a day early.
Organisers were inundated with offers of pallets, and helpers, to make sure that the annual event would go ahead.
The bonfire burned as bright as ever, for a huge turnout, who appreciated more than ever the fantastic display of fireworks, and the efforts of all involved.
See full story and pictures in this week's The Orcadian.