news
Stenness property gifted to people of Orkney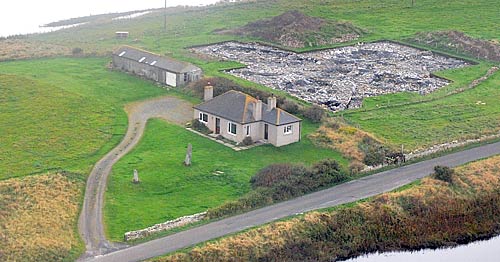 An anonymous benefactor, with a strong interest in the archaeologial excavations on the Ness of Brodgar, has gifted a property in Stenness to the people of Orkney.
The house, Lochview, is immediately adjacent to the Orkney Research Centre for Archaeology (ORCA) excavations and it is thought that the Neolithic buildings on site run under the house and continue across much of the garden.
The Orkney Heritage Society was approached to see if it would be prepared to accept the gift of the property and to manage it for the future on behalf of the local community. The sale of the house has now been completed and the property is in the ownership of the society.
The AGM of the Orkney Heritage Society is at 7.30pm on Thursday, November 24, at Orkney College and will be followed by a talk by ORCA's Nick Card, entitled The Ness of Brodgar: A Millenium of Prehistory.