news
St Magnus Cathedral lit up in red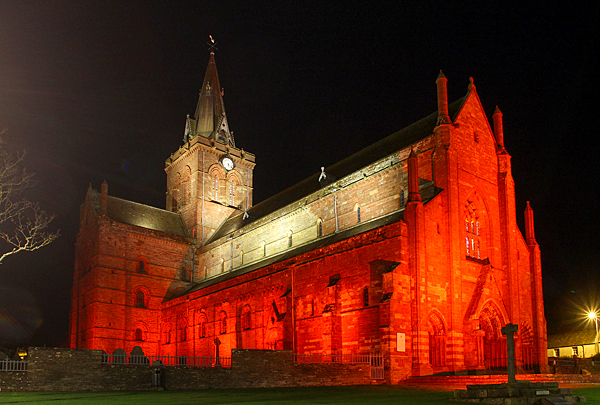 The St Magnus Cathedral is joining a host of Scotland's most famous buildings, structures and sculptures, in lighting up red in support for the Scottish Poppy Appeal.
The iconic landmark in Kirkwall will glow red every night until Sunday, November 12, to raise awareness for the annual fundraising campaign run by Poppyscotland.
The 'Light Up Red' campaign has been running for six years, however 2017 has seen the most support yet with 30 iconic landmarks taking part to support this year's Scottish Poppy Appeal.