sport
Sports get ready for showcase open day event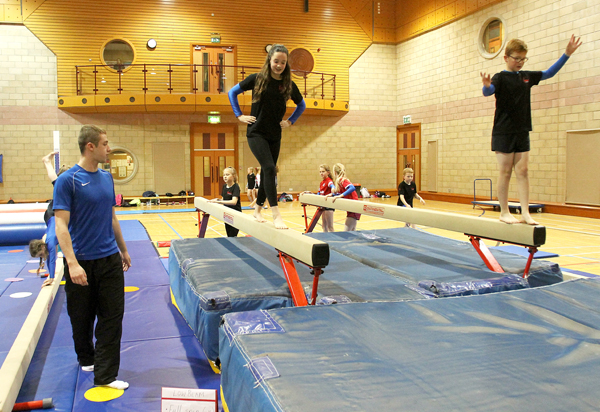 A showcase event, aimed at promoting the sporting opportunities here in Orkney, is set to take place on Saturday.
Elsewhere, it is another big weekend for the county's rugby and football enthusiasts, while Orkney's equestrians are preparing for their biggest event of the year.
Kirkwall Community Sports Hub is bidding to encourage more people to get involved with sport, as well as raising the profile of Orkney's diverse and rich sporting community, with an open day at the Pickaquoy Centre on Saturday, running from 9.30am to 2pm.
The sports set to be represented during the day are: roller derby, weightlifting, judo. athletics, rugby, swimming, cycling, fencing, octopush, gymnastics, volleyball, ladies' football and badminton.
The Orkney Island Games Association — currently in the midst of a recruiting campaign for the 2023 Island Games — is also a confirmed attendee.
Stalls will be in place throughout the day, while some sports will perform a 30-minute demonstration. Geared towards an event for all ages, there will also be face-painting and inflatables on offer.
Joanne Bamford, Orkney's community sports officer, hopes the open day will act as a platform to showcase the varied sporting options currently on offer in the county.
Meanwhile, Orkney rugby's First XV are searching for their first win of the season, this time travelling away to fourth-placed Ardrossan Academicals.
Caotain Scott Rendall is set to return to the side for the 12 noon kick-off on the North Ayrshire coast.
Sunday sees the club's under-14 and 16 sides travel to face Caithness in Thurso at 12.30pm, while on Saturday, as part of the Community Sports Hub open day, a youth rugby tournament will take place at Picky, starting from 10.15am.
In football, Orkney FC return to action this Saturday, making the short trip across the Pentland Firth to take on Thurso in the Football Times Cup.
The match is set to kick-off at 2.15pm at The Dammies.
The county's equestrians are preparing for their biggest event of the year — The Orcadian Peedie Horse of the Year Show.
Winners from showing classes throughout the past year will come together at the Riding Club to crown the supreme Peedie HOYS champion.
The competition starts at 9am on Saturday morning, with various classes on show, before the top three from each class will be invited to the evening finale, starting at 6.30pm.
Spectators are welcome to both the day and evening events, with the day events free, while tickets for the evening finale are £10.