sport
Spence grabs silver for medal number four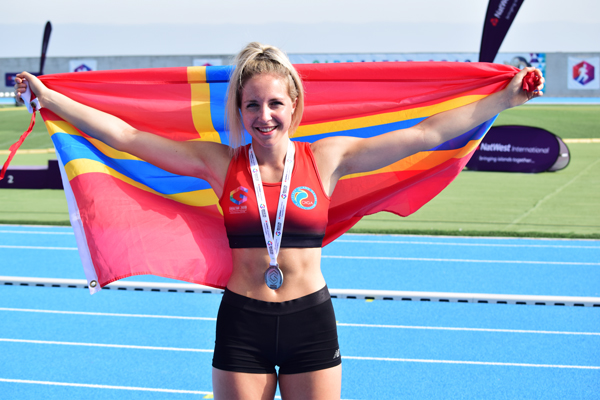 Taylah Spence won a thrilling silver on the penultimate day of action at the NatWest International Island Games.
It was an enthralling battle between Spence and Katie Dinwoodie, one which the Shetlander ultimately won by the thinnest of margins.
Just 0.01 seconds separated the two Northern Isles speed merchants in a photo finish on Wednesday evening.
A delighted Spence said it was one of the best moments of her sporting career, posting a 24.56-second time.
Ahead of the final day, Orkney now have two silvers and two bronzes in the bag.
Elsewhere, Mia McAllister set a new PB and an Orkney record on her way to finishing sixth in the final of the women's 100-metre freestyle in a time of 58.30.
There was also a PB for Angus Blance in the men's 50-metre freestyle.
Orkney's sailors finished their campaign while Torquil Clyde finished 27th out of 48 in the men's road race.
Shannon Pasotti competed in the discus and Bobby Spence finished fourth in the ten metre air rifle.
Orkney's badminton and squash players continue to play and will complete their Island Games tomorrow.