news
Solstice party leads to lifeboat false alarm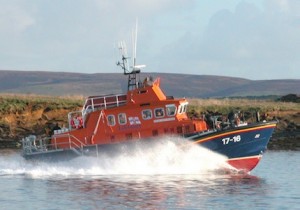 The Stromness lifeboat was launched in the early hours of Saturday morning after a solstice reveller set off flares in Hoy.
At 1.54am, the Shetland Coastguard asked the lifeboat to investigate reports of two red flares sighted off Hoy.
The lifeboat launched at 2.02am and began a search of the sea around the Heel of Hoy.
Meanwhile, the coastguard had discovered there was a midsummer solstice party under way in that area of the island and that the flares had been set off by a partygoer.
As a result, the lifeboat was stood down at 3.30am and the incident was officially considered to be a false alarm.