news
Skelbister ram lamb claims OSBA trophy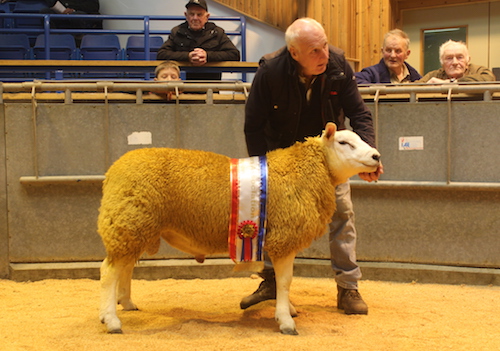 A Texel ram lamb, shown by Keith Hourston, Skelbister, Orphir, claimed the top prize at today's Orkney Sheep Breeders Association (OSBA) show of breeding rams.
The winner of the competition claimed the Ron Sabiston trophy for overall champion at Orkney Auction Mart this morning. Mr Sabiston, who sadly passed away this summer, was a well-known figure in Orkney's agricultural industry and was a founding member of the Orkney Sheep Breeders Association.
The judge of today's overall section was James Kirkpatrick, from Birsay, who also picked, as his reserve, the champion of the Any Other Pure Breed section — a Charolais shearling shown by Sheena Coghill, Muce Birsay.
Mr Kirkpatrick has a long association with OSBA with his father, William Kirkpatrick, having also been a founding member.