news
Sheila Fleet receives OBE at Buckingham Palace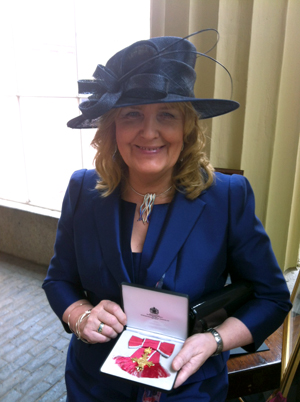 Orcadian jewellery designer Sheila Fleet received her OBE from Prince Charles at Buckingham Palace this morning.
Sheila, who has worked in the jewellery industry for 44 years, was named in the in the Queen's New Year Honours List for services to the industry.
She graduated in 1967, from Edinburgh School of Art with a diploma in arts and crafts, and was awarded a post diploma for a further year's professional training in jewellery for industrial endorsement.
Sheila was then employed in the jewellery trade for 26 years, before setting up her own business in 1993, and is now one of Scotland's leading designers/makers of gold, silver, and platinum jewellery with customers across the globe.