news
Scapa Flow Museum in line for construction award ahead of opening in July
Hoy's recently refurbished Scapa Flow Museum, which is set to open to the public a week on Saturday, has been nominated for a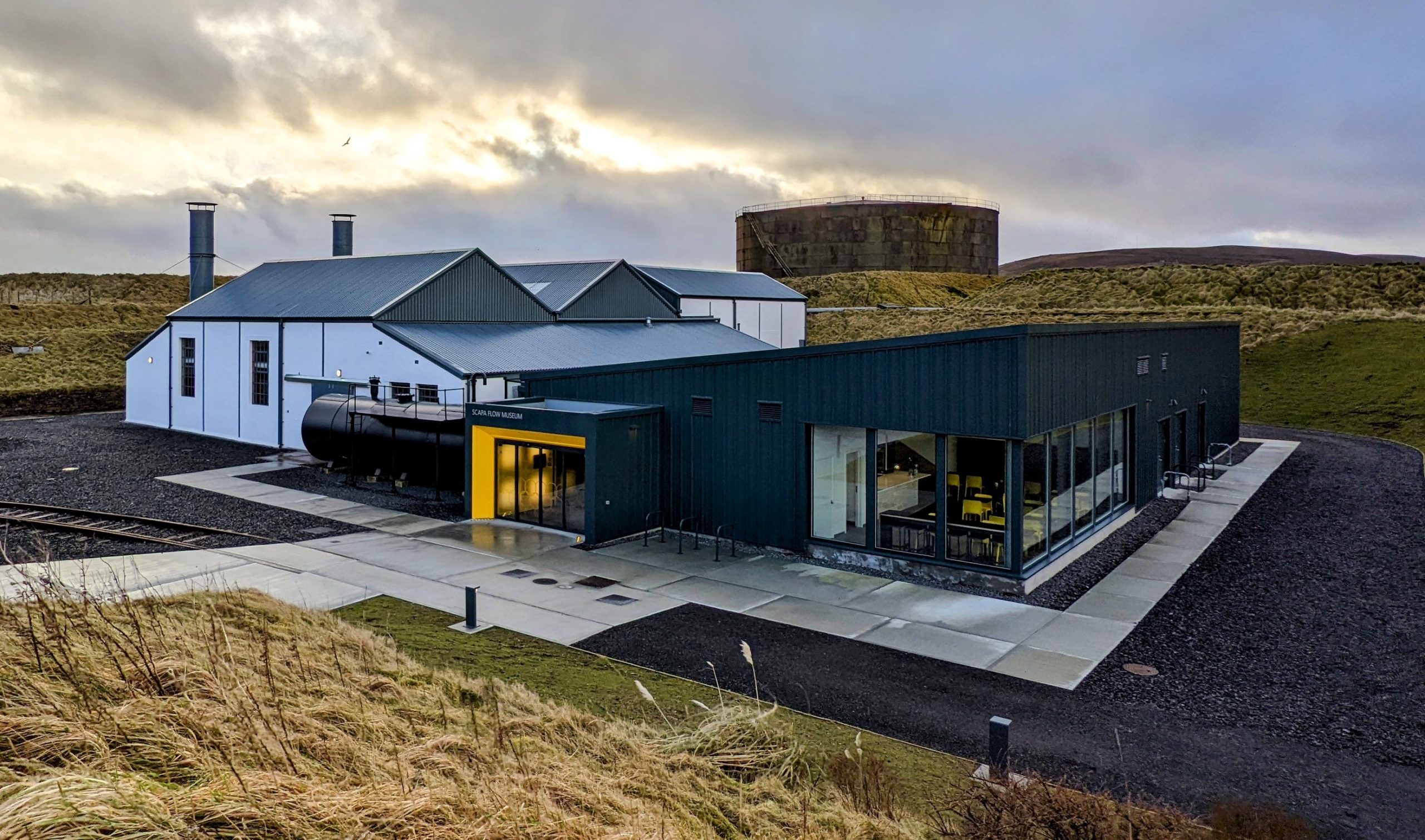 national industry award.
The Lyness based Museum, which has undergone a £4.4million refurbishment, will be open to summer visitors from  Saturday, July 2.
There will be a further formal opening event in September, when Olympian Sir Chris Hoy will officially open the attraction.
But before then, the doors will be open to summer tourists and locals alike.
Orkney Islands Council leader and chairman of the council's policy and resources committee, James Stockan said:  "This facility is very much valued by the local community in Hoy, and I'm sure local families and visitors to Hoy will be pleased to hear they can visit in the summer holidays."
New additions to the museum include a Virtual Reality display, and renewed audio visuals which have been developed to tell the history of Scapa Flow and its modern-day role in Orkney.
Pupils from North Walls Community School have been closely involved as "Junior Curators" in the development of the dedicated "education space" for visiting children. The children have assisted with labels and voice recordings for artefacts, and even created instructions for interactive elements of the Museum.
It was also relieved today, Thursday June 23, that the building has been shortlisted for the The Galvanizers Association Galvanizing Awards (GAGA Construction Awards).
Put forward for the award by LDN Architects who worked on the museum, the award looks to recognise innovation in the use of hot dip galvanising.
The GAGAs are open to all within the construction supply chain within the UK and Ireland, and the winners will be announced in July.
Galvanised steel has been used extensively in the museum's extension and restoration, including it's new climate controlled space. It has also been utilised in the A-listed pumphouse, chosen for both its aesthetics, and the practical benefits of the material in Orkney's challenging climate and location.