news
Sanday runner starts eight-day endurance race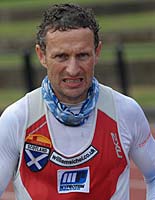 Orkney-based ultra marathon runner William Sichel is in Monaco this weekend – competing in a gruelling endurance challenge that last eight days.
The Monaco event is the only eight-day race in the world and it will be William's second longest ever race, after his 1,000 Mile World Cup race in Athens last year.
The "No Finish Line" endurance challenge starts today, Saturday, and finishes on Sunday, November 20.
About 45 starters in the event will be sent on their way by Princess Stephanie at 2pm local time on Saturday and her brother Albert II Prince of Monaco will present the prizes the following weekend.