news
'Sails of St Magnus' in the cathedral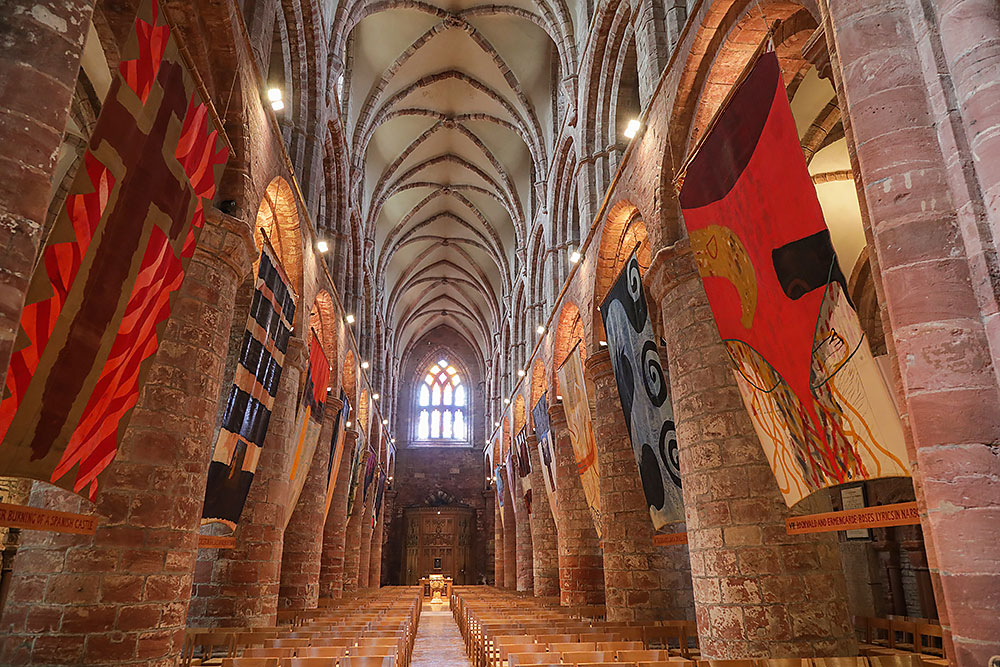 To mark the start of the Magnus 900 celebrations, the "Sails of St Magnus" are back on show in the cathedral.
Inspired by St Rognvald's crusade to the Holy Lands in 1151, several local artists created the "sails", which were first hung in the St Magnus Cathedral in 1993.
They were accompanied by text written by George Mackay  Brown, and created by Erlend Brown, Dave Jackson, Mary Scott and Andrew Parkinson. The sails are now owned by Orkney Islands Council.