news
Rural secretary agrees to "urgent meeting" with abattoir stakeholders, says McArthur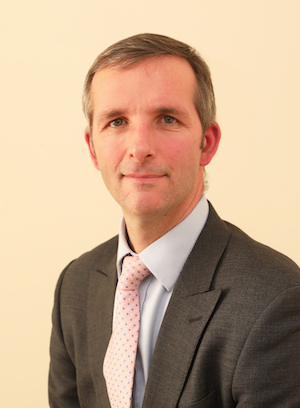 The Scottish Government's Cabinet Secretary for the Rural Economy and Connectivity, Fergus Ewing MSP has agreed to an "urgent meeting" with stakeholders involved with the abattoir in Kirkwall, according to Orkney MSP Liam McArthur.
This follows yesterday's news that Orkney Islands Council's had decided it could no longer provide access to the council-owned facility, with reasons being that the abattoir was too big for the forecasted throughput and the facility's plant and equipment being in need of "significant reinvestment."
The abattoir had been leased and operated on a reduced basis since 2012 by a consortium of local butchers known as 'Orkney Meat Processors Ltd' (OMPL), to ensure supplies of Orkney beef and lamb — both products recognised and protected under EU legislation — could be produced. As both Orkney Beef and Orkney Lamb carry Protected Designation of Origin (PDO) status, the animals have to be slaughtered on the island to carry the name.
Following yesterday's announcement from the council, Mr McArthur said: "This news will be met with genuine shock across Orkney. It has extremely serious implications for farming in the islands, as well as for the wider food and drink sector. These are absolute lynchpins of the Orkney economy.
"I am particularly concerned at the impact this could have on the protected designation status of Orkney beef and lamb, as well as the consequences for other local livestock producers. Likewise, there seem to be serious questions about how we deal with animal welfare issues going forward in the absence of an emergency slaughter facility.
"I have already spoken this afternoon with Orkney Islands Council, Orkney Mart and local meat producers to discuss the next steps. In addition, I have been in contact with the Cabinet Secretary, Fergus Ewing MSP, who has agreed to an urgent meeting next week with local stakeholders to consider both the short-term and longer-term options.
"As I have said before, however, for an economy and community so dependent on high-quality livestock farming, it seems inconceivable to me that Orkney could be left without a local abattoir."