news
Royal Navy tribute 100 years on from historic landing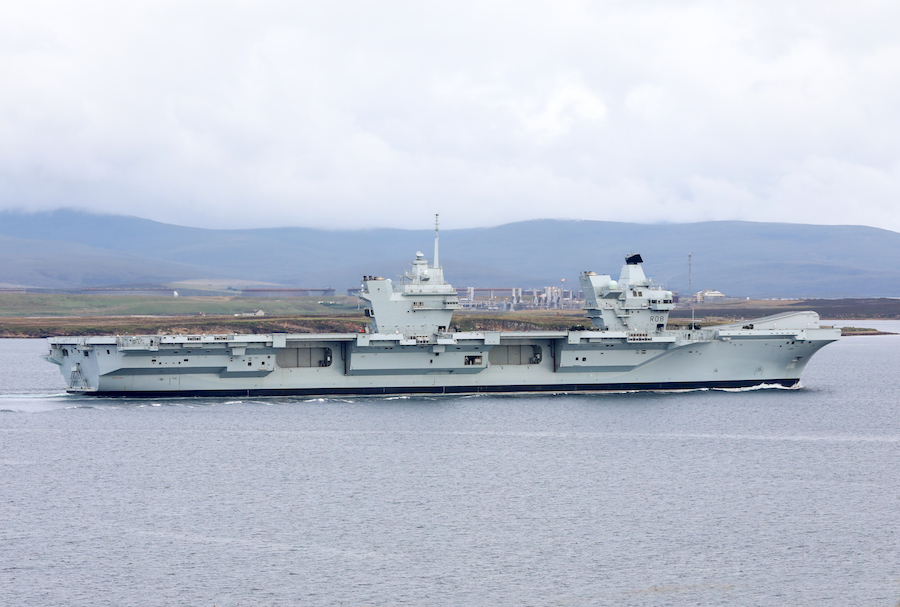 100 years to the day since the first ever aircraft landed on a moving Royal Navy ship, a poignant and historic moment took place in Scapa Flow this morning, Wednesday, when a Royal Navy helicopter landed on the deck of the brand new aircraft carrier HMS Queen Elizabeth.
The recently completed aircraft carrier was making its maiden visit to Scapa Flow, while still on sea trials.
Shortly after the ship dropped anchor, a Royal Navy helicopter landed on its flight deck, marking 100 years since Squadron Commander Edwin Dunning became first pilot to land an aircraft on a moving ship, also in Scapa Flow.
Tributes are to be paid to Commander Dunning in a special ceremony  in the HMS Royal Oak garden of remembrance close to Scapa beach.
This morning's commemoration event at Scapa will now start at 11.30am – half an hour later than originally planned.
The event will mark the 100 years since an aircraft landed on the deck of a moving ship for the first time – and a flypast by a Royal Navy jet will now take place at 11.40am.
The later start time is because of a slight delay affecting Royal Navy personnel travelling to Orkney for the event.