news
Roads surface dressing update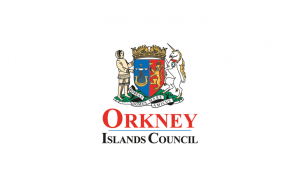 Orkney Islands Council is reminding drivers that surface dressing works will start tomorrow, Thursday.
Roads will be closed in both directions while surface dressing is being carried out, with closures in place from as early as 6am and as late as 6pm.
The public — including secondary school pupils currently travelling into schools for exams — are being reminded to check for road closures, diversions and bus service changes that could affect them.
The areas affected over coming days are:
Thursday 17 May: Old Finstown Road from Market Stance (the stables near the turn off to Sunnybank Road) to the 30mph sign as you come into Kirkwall. Diversion is via Sunnybank Road and Ayre Mills roundabout and through Kirkwall.
Monday 21 May: Back Road (Dounby)  — a short section of residential road from the A986 to Vetquoy Road.
Tuesday 22 May: A986 between the Dounby 30mph signs. Diversion is via the A966, (Hundland Road), A965 (Stromness-Kirkwall road) and A967 (Stromness-Birsay road).
The council is expecting work at each area above to take one day, weather permitting. School transport buses will be escorted through the work sites.
Public buses will be permitted through work sites during peak hours only, before 9.30pm and after 4pm. More information on how bus services will be affected is available via the council's website and the roads will be closed to all other traffic, with the exception of emergency vehicles.
Regular updates will be provided throughout the programme via the 'What's New' section of the Council website, on the Council's 'OIC Updates' Facebook page and on the 'OIC Roads' Twitter feed.
For 'live' bus timetable information, use the Stagecoach app — or call Stagecoach on tel 01856 870555.
Anyone with issues arising from these road works is asked to contact the Council's Roads Support Team on 01856 873535.