corona

virus
Restrictions on indoor hospitality to remain in place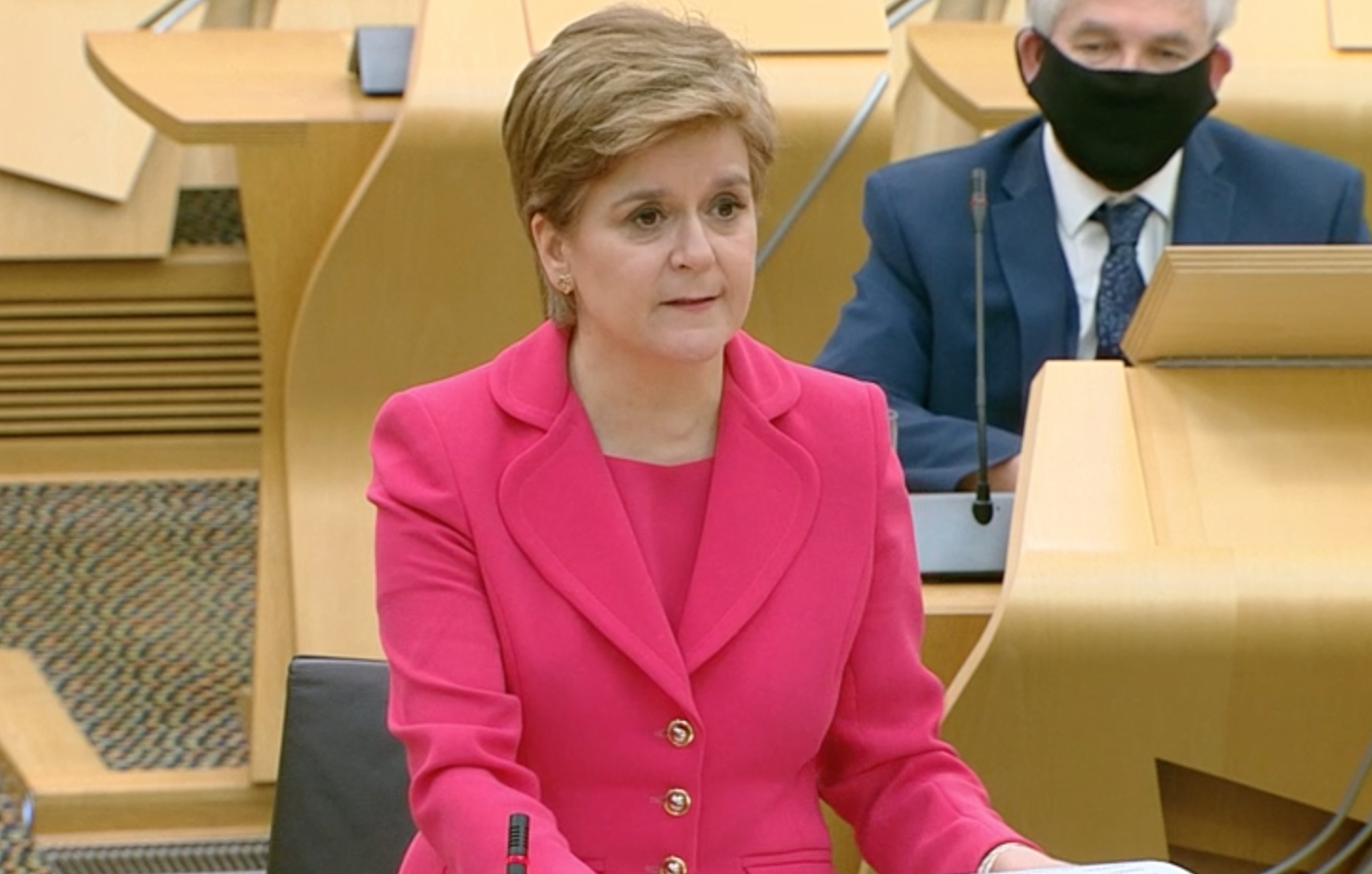 Restrictions on indoor hospitality which were introduced on Boxing Day are to remain in place until at least January 24, Scotland's First Minister has confirmed.
The news came in a statement by Nicola Sturgeon, who also confirmed that post-Christmas restrictions imposed on outdoor events would be lifted from Monday, January 17.
Ms Sturgeon, who shared a message of "cautious optimism" with MSPs, announced updates to the COVID vaccine certification scheme — meaning that only those who have received their booster dose, or received their second dose less than four months ago, will be eligible for the scheme. She also confirmed that more detailed data would begin to be published in coming days regarding testing figures, to include positive lateral flow tests (which must be logged online).
Finally, the First Minister shared plans for a new strategic framework to guide Scotland's way further out of lockdown in an effort to "live with" the virus.
Restrictions on indoor hospitality include table service only in pubs, as well as social distancing of a metre within these settings.
While she spoke positively about the efforts that have been made nationwide to mitigate the impact of the Omicron variant, Ms Sturgeon was keen to impress its seriousness. She said that hospital figures, particularly those in intensive care had risen significantly in the past week — though it looks as if a downward trend may be forthcoming.
"The situation just now is undoubtedly serious, but perhaps less than it might have been, and there are some signs that we are starting to turn a corner," she said.
She urged everyone who is eligible to receive a COVID-19 vaccine, be it a booster, a first or a second dose, to do so now.
"It could save your life or it could save the lives of others," she said.
"If you are choosing without good reason not to be fully vaccinated then you are putting you own life and the the lives of others at risk."
Ms Sturgeon's statement came as a further 32 COVID-19 cases were recorded in Orkney during the past 24 hours. She also confirmed that an inquiry was to be launched to investigate a potential leak to the media of the speech she made this Tuesday afternoon, prior to her making it.