news
Regeneration plans for Westray's 'Big Store'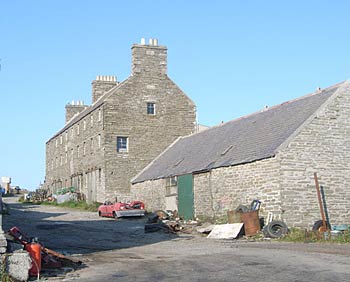 Regeneration plans are under way for the "Big Store" property at Gill Pier in Westray, after islands councillors agreed to provide officer time to help manage the project.
Although in the early stages, the three-storey, stone-built fishing store, from 1883, could be turned into flats and starter-type accommodation, commercial units and communal laundry, members of the OIC development and regeneration committee heard.
A recent study by the Building Preservation Trust of Westray found that the store was "at risk". The Westray Community Council also provided funding for indicative plans required for the building to be properly independently valued.
Alongside continuing discussions with the local communities to confirm end uses for the building, the next step is to bring on board an architect and it is hoped to have the design team appointed early in the new year.