news
Police appeal as Hoy charity tin theft investigations continue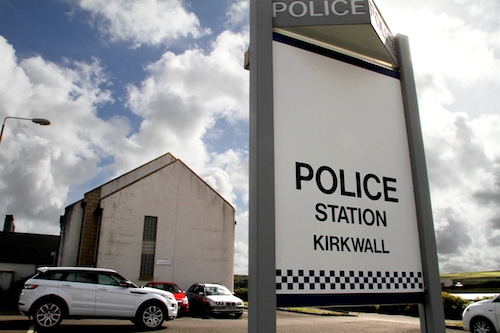 Following condemnation from the local community earlier this week over the theft of a charity collection tin in Hoy, police are appealing to members of the public to come forward with any information that might help them with their investigation.
Police officers began looking into the incident earlier in this week, when the theft was reported to them, with officers visiting Hoy on Wednesday.
According to police, someone also attempted to force entry to a coin-operated meter used for operating a shower at public conveniences at Longhope Pier. This is believed to have happened sometime between midday on Wednesday, April 4, and the same time on Thursday, April 5. Nothing was stolen but police have said the system was irreparably damaged.
The charity collection tin, which was collecting funds for the RNLI, was taken from the ferry terminal at Lyness. Police think the tin was taken sometime between Monday, April 2 and Friday, April 6.
Orkney area commander Chief Inspector Matt Webb said: "Crimes such as this are highly unusual in our islands and have naturally caused concern to the local community on Hoy. Theft is unacceptable in any form but stealing from a charity is a particularly insensitive act.
"We are keeping an open mind about whether these two particular incidents are linked and enquiries are ongoing in both cases.
"I would urge anyone with information about these incidents to pass this on — perhaps you have seen someone acting suspiciously in either of these two areas. Any information can be passed on by calling Kirkwall Police Station on 101 or by calling Crimestoppers on 0800 555 111."