news
Poetry success for Orkney school pupil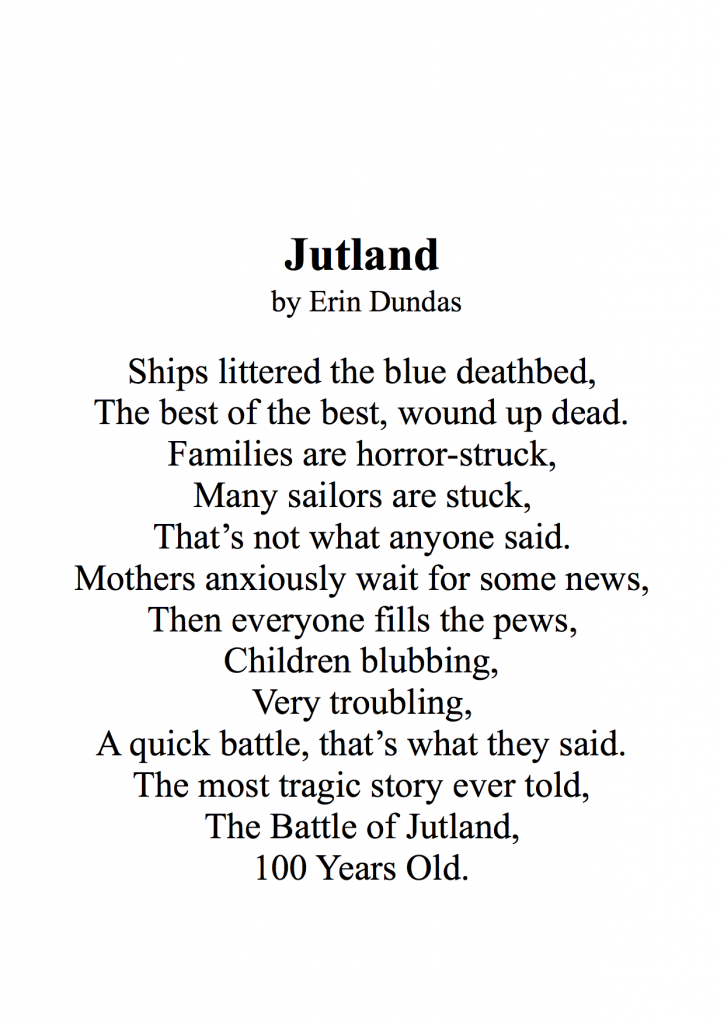 A poem written by an Orkney school pupil, portraying the grief-stricken aftermath of the Battle of Jutland, has been read out a charity fundraiser in London.
Erin Dundas, wrote her poem, Jutland, during the 100 year commemorations of the Battle of Jutland, last year.
It was then entered into a national poetry and art competition run by Never Such Innocence,  a charity which aims to commemorate the men and women of the Great War.
Miss Dundas, then in P7 at Orphir Community School, had her poem selected from over a thousand entries to be published in a special booklet, along with a piece of artwork by Kayla Muir from Glaitness Primary School.

Jutland was later chosen as one of a handful of overall winning entries. It was recently read aloud by opera singer Dame Felicity Lott, at the charity's gala dinner, in London.
According to Lady Lucy French, chief executive and founder of Never Such Innocence, Erin's poem has long been a favourite of charity's.
"It creates such vivid imagery of the war and how it affected families," she explained.
"Many guests were extremely touched and moved by the poetry that was read, and remarked on the wonderful ability of children like Erin to show emotional intelligence beyond their years, and a clarity of understanding about the First World War that eludes many adults. Ophir Community School, and indeed the whole of Orkney, should be very proud."
All of the winning entries have been published in a special booklet, available to view on www.neversuchinnocence.com