news
Plenty on offer, this summer, in Deerness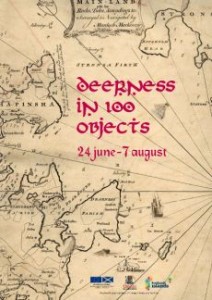 There's no shortage of things to do and see out east over the next few weeks, as part of the Deerness in 100 Objects project running over the summer.
The initiative, run by the Friends of St Ninian's and supported by Scotland's Islands funding, centres around an exhibition in the Deerness Hall, but features a series of events ranging from the parish's archaeology to its folklore.
Deerness in 100 Objects officially opens at the Deerness Hall on Wednesday, June 29, at 10.30am. For full details of the project, and the events planned over the summer months, see www.deernessorkney.co.uk.