corona

virus
Phased school return to go ahead from Feb 22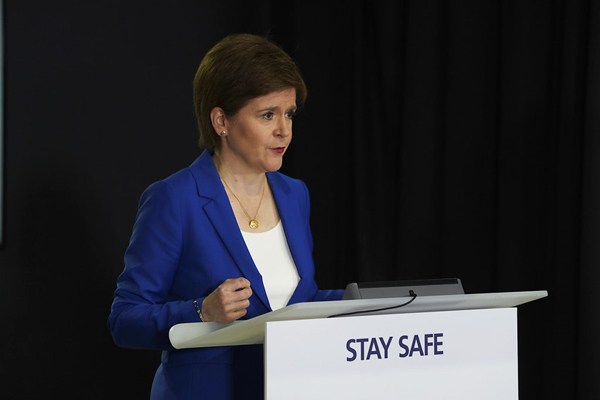 First Minister Nicola Sturgeon has confirmed today, Tuesday, that a phased and gradual return to school will commence from Monday, February 22.
This will see Nursery pupils and pupils from Primary One to Primary Three return, as well a limited number of senior pupils requiring access to school for essential practical work.
Addressing the Scottish Parliament, Ms Sturgeon said the impact of this return must be monitored carefully before any further changes are made, but said she hoped to set out the "second phase" of the return-to-school plan in two weeks time.
She added that it was "unlikely at this time" to see any further return to school before March 15.
Giving further details about the return for certain pupils, the First Minister said that secondary pupils will be made to observe two-metre social distancing at school and on public transport.
She also revealed that at-home lateral flow tests will be available to staff and pupils twice a week as part of in-school mitigations, with over 2,200 schools receiving test kits. She also said that "comprehensive testing guidance" had been sent out to schools and local authorities.
Ms Sturgeon stressed to parents that this return must be viewed as a return to education for children only, not as a "return to normality", and urged parents not to see this as an opportunity to meet up with other parents, as this could cause the virus to spread.
Also during the briefing, she announced that the government are preparing a revised strategic framework, planning how and when the country will emerge from lockdown restrictions, with the aim to give further details next week.
Also, Ms Sturgeon confirmed that in Scotland, 1,288,004 people have been given their first dose of the COVID-19 vaccine, which is 28 per cent of the adult population of Scotland. She said this was "extremely good news."