news
Petition calling for OIC change being considered as stone furore rumbles on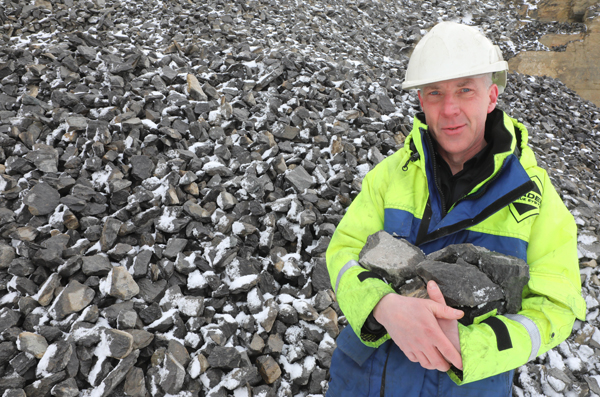 A group of spurned local businessmen are considering launching a petition for "drastic changes" within Orkney Islands Council (OIC) operations — and they are calling on the public for support.
The council has said it will conduct an internal audit review following a public outcry over the decision to place an order for 80,000 tonnes of stone to be imported into the county — without consulting local quarries regarding their capacity to supply the stone.
Hauliers have also been left outraged having apparently been denied the opportunity to tender for the contract to transport the stone to the council-owned Cursiter Quarry where it will be used for construction developments across Orkney.
Local industry figureheads say an internal review will not go far enough to alleviate considerable concerns over OIC's decision making process in this instance.
Mooting the petition is Roy Brown, managing director of Orkney Aggregates Ltd, which owns and operates Heddle Quarry in Finstown, less than two miles away from Cursiter Quarry.
Mr Brown says a group of local business owners are calling for an external investigation to be instigated to investigate the operations of the development and infrastructure department, and the department's procurement processes.
A full external review would prevent investigations from being carried out internally, and effectively "behind closed doors", according to the managing director.
Mr Brown says he is aware of the negative impact his fight for accountability will have on his business "but this is much, much bigger than Orkney Aggregates," he said.
"This is about proper, transparent procedures, and the massive, negative impact this questionable decision will have for our community."
Ahead of the petition's launch, Mr Brown is calling on the support of the Orkney public, urging people to contact their local councillors to show their outrage over what has been deemed "the latest OIC fiasco."
Mr Brown added: "The Orkney public deserve respect from OIC, and they do not seem to be getting it. The community needs to get behind this."
Responding, an OIC spokesman stated that it would be "inappropriate" for the council to comment while an internal audit review is underway "to establish the prevailing circumstances and actions taken in procuring the stone".
"The review was instructed on Monday, February 1 and the findings will be reported in full to the monitoring and audit committee.
"It is important to note that the council's external auditors, Audit Scotland, have been notified of the current situation.
"They are always represented at meetings of the monitoring and audit committee and reserve the right to scrutinise and further review the findings of all of the council's internal audits."