news
'PDO's must be maintained post-Brexit', says Carmichael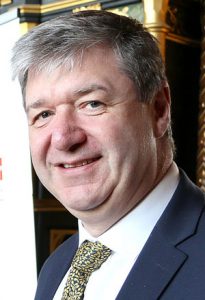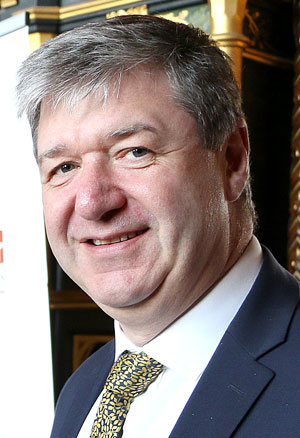 The MP for Orkney and Shetland, Alistair Carmichael, has again sought assurances from the Government that protected designations of Origin (PDOs), are maintained post-Brexit.
Protected Food Name designations, which include PDOs and PGIs are part of a system which sets out to guarantee that the products the general public is buying are from the place named in that product.  In the UK, PDOs are held by products like, Scotch Whisky, Stilton Cheese, Scotch Beef, and many other things.
The framework for these PDOs is EU-based, and when the UK ceases to be a member of the EU, PDOs will cease to be a legally guaranteed designation in the UK.
Orkney currently has three protected food names, with Orkney Beef and Orkney lamb both holding PDO status and Orkney Cheddar Cheese having been granted PGI status. This is out of only fourteen in the whole of Scotland.
Speaking in the House of Commons, Mr. Carmichael asked: "What progress is being made in ensuring that Scotland's food producers will still have the protection they need for important geographic brands such as Orkney Beef or Shetland Lamb, after we have left the European Union?"
Answering on behalf of the Government the Scottish Secretary, David Mundell, replied: "I can assure the Rt. Hon. Gentleman that, despite scare stories that have appeared in some parts of the media, there will be no change to the protection of these brands on the allowing in of false brands purporting to be them."
Speaking after the exchange, Mr. Carmichael said: "Protected Designations for important geographical brands are a guarantee for consumers that when they are buying Orkney Beef, Shetland Lamb, and European products like Camembert and Champagne, they really are getting what they want.
"For farmers and distillers who have these protections, they prevent cheap knock-off versions of their goods damaging a hard-won reputation for quality. They are an important part of our Food and Drink industry, and I welcome the reassurance from the Minister that they will be maintained post-Brexit.
"PDOs are a protection that it is all too easy to overlook, or take for granted, so it is right that the Minister ensures these safeguards will continue to play a central role in our food and drinks industry post-Brexit."
Another problem facing Orkney's protected food, specifically Orkney Beef and Orkney Lamb, came with the closure of Orkney's only abattoir in Kirkwall, earlier this year. For a product to hold either the Orkney Beef or Orkney Lamb, name the animal has to be slaughtered here in Orkney, meaning without an abattoir, neither of these products can be produced.