news
Paraplegic climber to attempt Old Man of Hoy ascent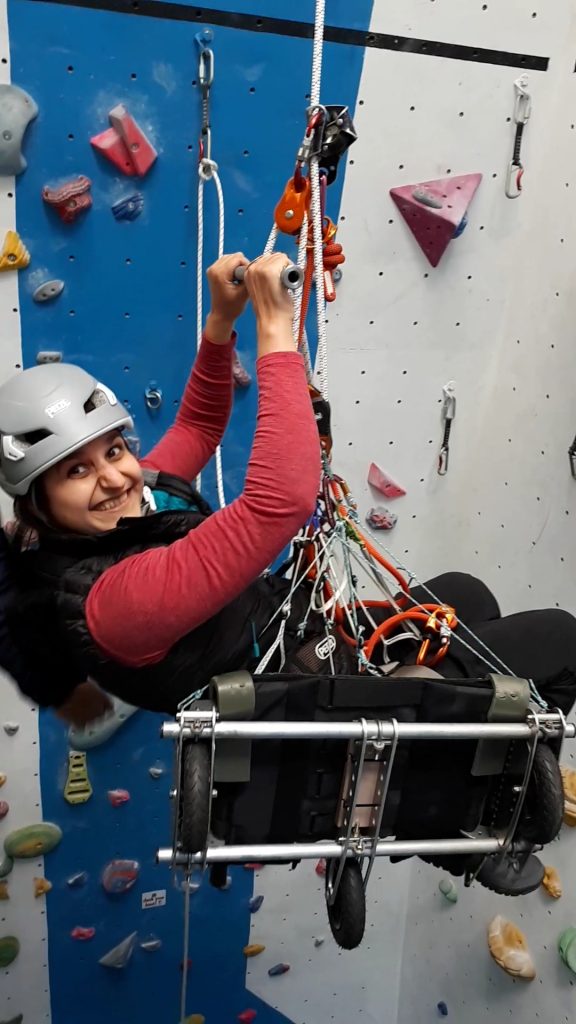 A woman from Manchester is to attempt what is thought will be the first ever paraplegic ascent of the Old Man of Hoy later this week.
Michelle Mudhar, 35, will be travelling up to Orkney today, Monday, hoping for two days of good weather, to allow her and a team to make it across to Hoy's famous 137-metre-tall sea stack and attempt the climb.
Michelle will be aided in her effort by climbing instructors, with the plan being for them to set static ropes on the Old Man of Hoy on Tuesday, which Michelle will use for her ascent on Wednesday.
Paralysed from the waist down due to a climbing accident in Wales in 2015, Michelle was left with only some slight movement in her left leg. This has made her challenge to find a way to climb the sea stack all the more unique and has presented a series of challenges in the planning stages.
She will take on the climb in aid of the Calvert Trust, which supports people with disabilities through outdoor adventure.
Asked why she had picked the Old Man of Hoy, Michelle laughed: "Because it's the biggest sea stack going. I'd had the idea that I wanted to climb a sea stack before I was injured. It hadn't really crossed my mind that I would ever be able to climb the old man of Hoy because it is notoriously difficult. I thought one day I would get it done but then I fell and I thought it'd never happen.
"A friend came to me during rehab and said I needed to start setting myself goals and challenges but all my interests were based around climbing, which I didn't think I could do anymore. It felt like that was totally ruled out – how can you climb without legs?
"But they sent me some links to some really inspirational paraplegics, who were during climbing but in an adaptive way. Ordinarilly, climbing with two legs is like puzzle solving where you pick a route and decide what will work for you and that's what I used to love.
"When climbing in an adaptive way, you don't get any of that puzzle solving and when people first spoke to me about climbing in that way I thought it wasn't really the same so I wouldn't want to do it. For me it was never about getting to the top of something, it was about the journey and figuring stuff out.
"Climbing something in an adaptive way uses a pulley system and you haul your weight up. I thought there was no puzzle to that – how wrong I was. I've not even attempted this climb yet and it's been the biggest puzzle in the world. Creating the equipment has been the biggest challenge and finding people who have the ideas to make the equipment, it's a never-ending puzzle."
To donate or find out more about Michelle's challenge visit the website www.routetothesky.co.uk