news
Paper day changes over Christmas and New Year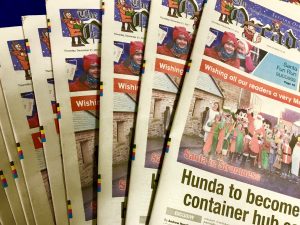 Over the next two weeks, The Orcadian newspaper will go out on Friday morning rather than on the normal Thursday.
The next two editions of the paper will be available in shops, and online, on December 29 and January 5.
We will be publishing our January issue of Living Orkney on December 29, and the annual Ba' Magazine will be available from January 5.
After the next two weeks, the paper will continue to be released on Thursday mornings, as usual.