news
Over £3000 raised for heart screening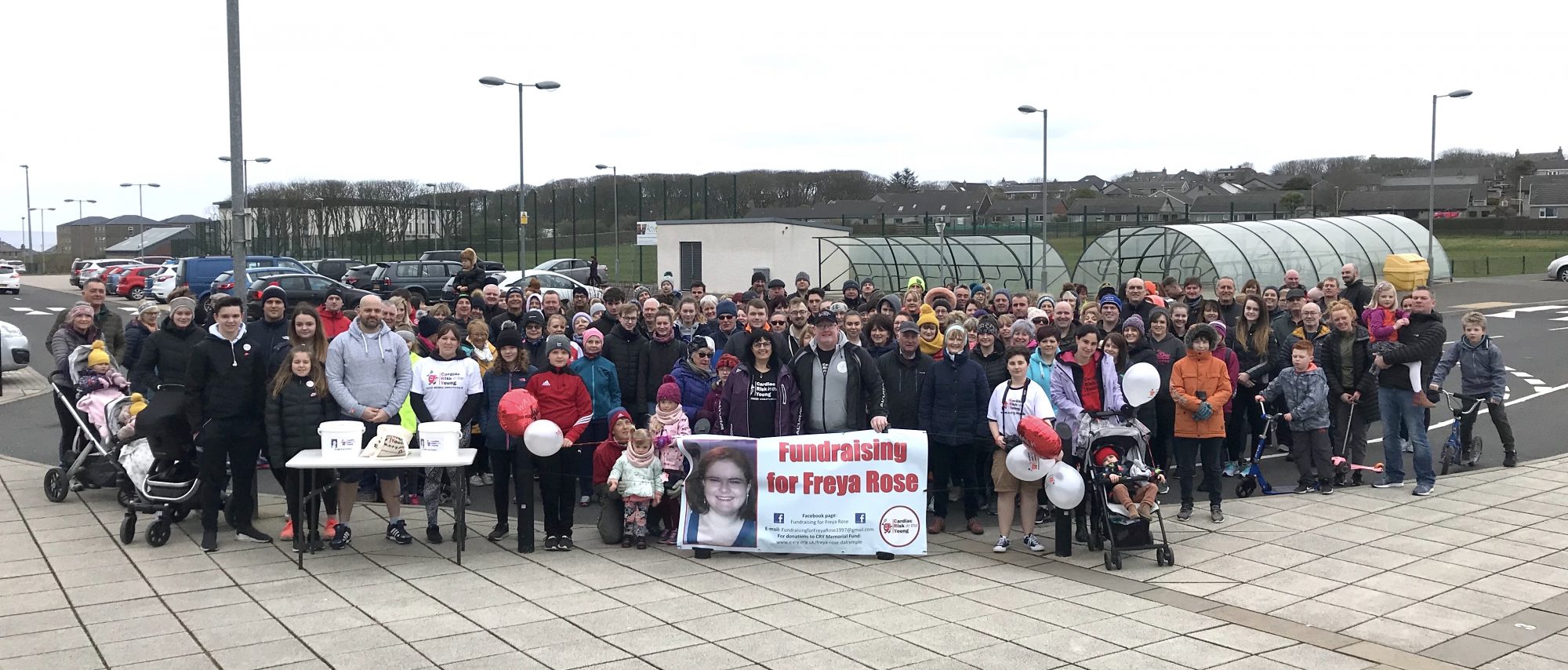 AROUND 150 people of all ages turned out on Sunday morning for a five mile walk around various areas of Kirkwall, which raised over £3000 for heart screening events here in Orkney.
This, the second Walk for Freya, was again set up the family of a young Kirkwall woman who died suddenly from an undiagnosed heart condition, with the family again saying that they have been overwhelmed by the support they received for their fundraising walk.
Freya Dalrymple, daughter of Ingrid and Dave Dalrymple of Annfield Crescent, was just 17 when she died from Sudden Arrhythmic Death Syndrome (SADS), on Christmas Eve, 2014.
After her death, Freya's family began fundraising for the Cardiac Risk in the Young (CRY) charity, with the money raised helping pay for a programme of heart screening in the county.
The carefully planned route took in some of the areas around town that were significant in the life of the Kirkwall Grammar School pupil and Orkney College student.
Although a cool breeze, the weather stayed dry for the entire walk, with refreshments enjoyed by many while passing the New Scapa Road home of Gary and Jean Gibson, Freya's grandparents.
Freya's mother Ingrid said: "Really, I am so grateful to all the people who have taken part in the Walks for Freya and to everyone who has given donations to date.
"We definitely plan to hold another walk in two years time and as I said before we will try to do a screening every year that we are able to do it. This really is so worth it as heart screening can reduce Young Sudden Cardiac Death by 89 per cent."
She added: "It is a very hard thing to live with and has a bearing on every part of your life and every member of the family. I am so lucky to be part of such a close family and to have good friends as it all keeps you going when life is difficult. People in Orkney are so caring and so good at supporting local causes. We will continue to try our best to look after the young people in Orkney as much as we can."
Further information can be found online on the Fundraising for Freya Rose Facebook page https://www.facebook.com/Fundraising-for-Freya-Rose-275913982846678/