news
Orkney's cruise tourism in the spotlight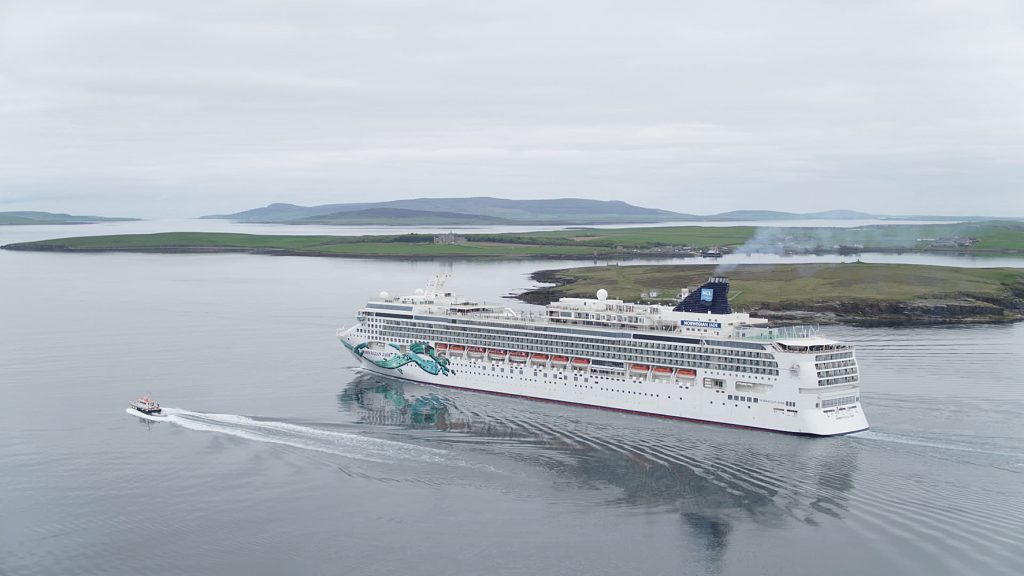 The cruise line industry and its impact on Orkney will feature on TV screens next Monday evening, with the BBC programme Orkney: When the Boat Comes In.
The programme, which will air on BBC One, will feature several local faces involved with cruise in Orkney and will capture stories from folk whose lives are impacted by the thousands of cruise ship passengers who visit each season.
Recent research, conducted by an Orcadian student, has suggested local opinion is divided on the impact of cruise tourism on the county.
Rebecca Symonds, 22, graduated from Queen Margaret University earlier this month, with a degree in International Hospitality and Tourism Management.
She spent the final year of her studies examining the impact of cruise tourism on both locals and other visitors.
After collecting data from 263 residents, 47 other visitors, 11 business representatives, six attraction managers, and four cruise tourism stakeholders, last summer, she found a mixture of opinion.
In order to stem some of the issues that have been raised by locals in the past, OIC Marine Services recently introduced a limit of 4,500 cruise passengers per day. However, the research revealed that some of Orkney's cruise tourism stakeholders believe that this measure is not sufficient, with one proposing a weekly cap on passenger numbers, and another suggesting that Marine Services should only allow ships for their high-spending passengers to dock in Orkney.
When residents were asked their overall opinion of cruise tourism in Orkney, 59 per cent of the responses were positive, while 41 per cent were either negative or mixed.
Local business-owners also gave fairly positive responses when asked about the impact of the liners and their passengers — while 11 of the representatives stated that their businesses do not depend on cruise tourism, 45 per cent believe it benefits their business in some way. However, more than half felt that this was dependent on which cruise ship was visiting, with five business-owners highlighting passengers of the Disney Magic as particularly high spenders.
Concerns were also raised by local attraction managers about the effect increased footfall is having on the county's landmarks and attractions.
Overall, it appears that the impact of cruise tourism in Orkney is still very much up for debate.