corona

virus
Orkney drops to Level One from Monday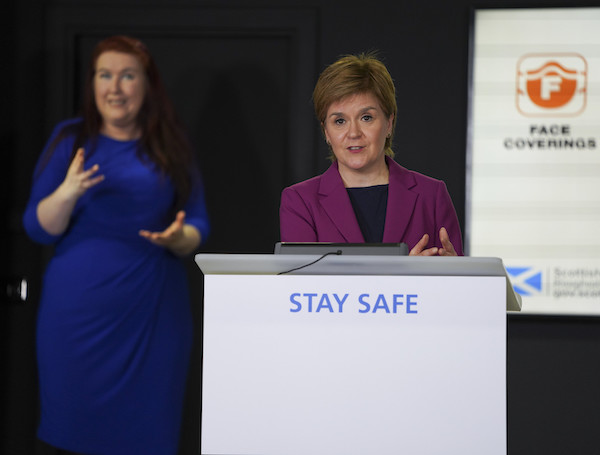 Orkney is set to move down into Level One coronavirus restrictions from next Monday, May 17.
First Minister Nicola Sturgeon confirmed the news this afternoon, in a COVID-19 briefing.
Orkney is therefore skipping Level Two, due to what Ms Sturgeon called a "very low levels" of cases and "very good vaccination coverage."
In the briefing this afternoon, Ms Sturgeon said: "In our island communities the situation is different, and very much more positive.
"Case numbers have been consistently at very low levels indeed for some time now.
"Many islands also now have very good vaccination coverage.
"So for those reasons, we've decided it is now possible and proportionate to now ease restrictions on the islands more quickly."
This will not affect travel to and from the Scottish mainland, as the government guidnace on Level One states: "you can travel anywhere in Scotland in Levels Zero, One, or Two, but must not enter a Level Three or Four area unless for a permitted reason."
Ms Sturgeon also announced that if folk are meeting friends and family indoors or in a garden (within the permitted limits), physical distancing will no longer be required, meaning that hugging loved ones is finally permitted once more.
Also dropping to Level One are the Western Islands, Shetland, all islands in the Highlands except Skye, and Inner Hebrides such as Argyle, Jura and Mull.
The rest of Scotland is to drop to Level Two from the same date, excluding Moray which is to remain in Level Three due to a rise in COVID-19 cases.
Orkney, yet again, is now ahead of the rest of mainland Scotland in terms of restrictions.
Mainland Scotland is expected to enter Level One on June 7, and Level Zero on June 28. It has not been confirmed whether Orkney will continue to ease at a faster rate than the rest of the country.