news
Orkney 'still in the rising phase of the pandemic' as Dounby School appeals to parents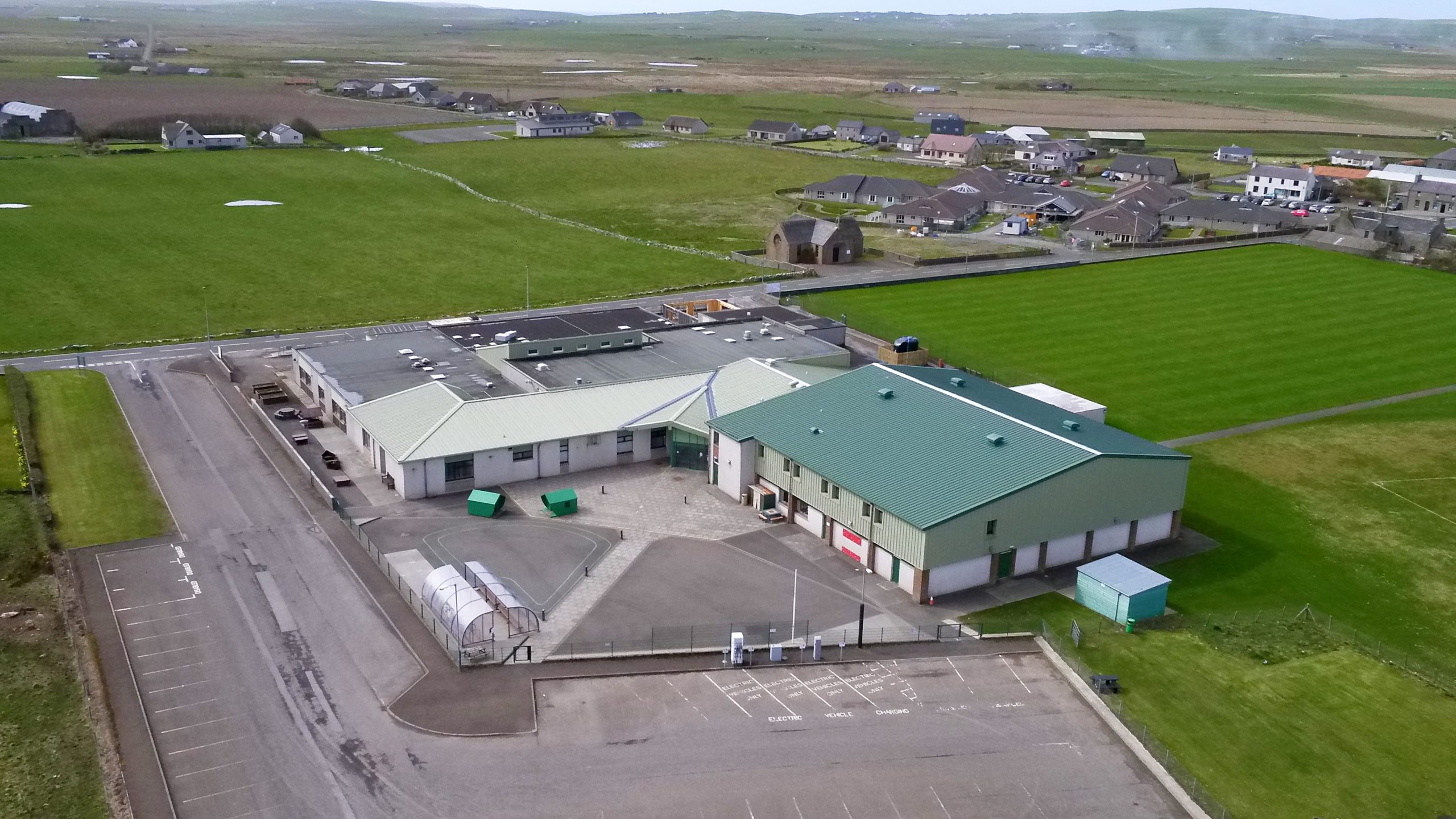 Parents at Dounby School are being asked to step up their "invaluable efforts" even further in a bid to curb the spread of COVID-19.
The school has reopened all classes for the rest of this week, but further closures at the start of next week look likely.
Head teacher Islean Gibson has urged parents "limit contacts, meeting outdoors and to keep testing daily" in order to control the spread and allow the school to return to normal.
On Wednesday, February 2, there were 43 positive cases of COVID-19 within the school, largely among pupils, but a small number of staff are also affected. This is up from Tuesday's figure of 32. There were 64 pupils off school on Wednesday, just over half the school roll.
Miss Gibson said: "Data from across Orkney shows that overall numbers are high and still rising, with the worrying fact for us all as it is really affecting our young people at this time.
"It can feel disheartening when we are seeing cases falling on the mainland [Scotland] and elsewhere across the UK when we still need to be so vigilant and cautious in the isles given that we are just that bit behind in terms of the pandemic peak.
"The parental support, and the support from across the community, has just been so invaluable in helping get through this week, and I know in the days ahead we will be relying on this even more.
"It is so hard when I have to ask more and more of everyone in terms of trying to limit contacts, meeting outdoors and to keep testing daily, but in doing so each and every one of us can play our part and we can work together to try and keep as much of our school open and on the go as possible.
Since the outbreak, school staff and the wider education team at Orkney Islands Council (OIC) have been meeting daily. So far they have put in place a contingency plan to keep the school open this week.
Now their focus moves to next week, beginning Monday, February 7. It is likely to see closure of classes P4/5, P5/6 and P7 on Monday and Tuesday, February 7 and 8, with home learning provided. The nursery, P1, P2/3 and P3/4 will be open.
Speaking on Wednesday, Miss Gibson said: "I was very emotional today when thanking our staff team here at Dounby as I can clearly see the sheer effort and strength it has taken to keep what we can of our school open.
"I know parents will join with me in our continued thanks for all that they do. The messages of support from parents have really kept us all going and mean so much to us all.
"Every day, we are planning to ensure we can offer as much face to face, direct teaching as possible, and it really does go without saying that right now that is down to the amazing team here at Dounby."
The school have also taken steps to try and reduce any potential transmission by ceasing singing and woodwind lessons for the next two weeks. Other music lessons will continue. PE lessons will be moved outdoors so warm clothing and suitable footwear is a must.
OIC's executive director of education, leisure, James Wylie said: "Please be assured that we are doing everything we possibly can to get back to normal as soon as possible but for that we also need the help of families. Given the relaxing of restrictions nationwide, it is entirely understandable that people are keen to get back to normal, but we would appeal for folk to be vigilant at this time given we are still in the rising phase of the pandemic in Orkney."
Some parents of Dounby school pupils have praised the council for the way it has communicated with them about the situation.
One parent said: "We have been well informed of what is going on, getting text messages and emails well out with the staff working hours.
"The home schooling was quickly added to the app but it was also explained that the school staff knew that some of the parents also have work and not to worry too much about the homework.
"It was there to do if we could fit it in. The staff have been very supportive and helpful when I phoned for advice when my child tested positive."
Another added: "To avoid indoor meet ups and social events is a responsible measure and one which we should consider for our own families if there are high numbers in our workplace or child's school. Our bairns have been living with the impact of COVID for almost two years and hopefully they'll understand with high cases in their school, it's better in the short term to avoid gatherings etc. in the hope of keeping each other safe and well."
A third parent said: "I feel that Miss Gibson and all her staff have worked tremendously hard to keep the school open. Their prompt reaction on closing affected classes is to be commended.
"My daughter is in one of the three remaining open classes and we feel there are safety measures in place to prevent further spread of the virus. Well done Dounby Primary School!"
Everyone in Orkney is asked to continue carrying out lateral flow tests and to report the result, whether positive, negative or void via NHS Inform.