news
Orkney named best rural place to live for second year running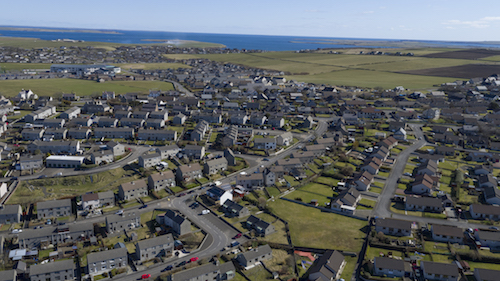 Orkney has held on to the title of Britain's best rural place to live for the second year running.
The latest Halifax Rural Areas Quality of Life Survey has revealed that Orkney beat Rutland in the East Midlands, Wychavon in the West Midlands and Winchester and Waverly to be crowned the top rural area to live in.
The study takes into account factors like employment and education as well as social and environmental factors when deciding which area has the best quality of life.
Orkney got the top scores for employment rate, at 87 per cent, and average spend per pupil on education, at £9,662, and was also in the top three places for low anxiety levels, crime rate and primary class size. The area also consistently scores high in life satisfaction and happiness.
Russell Galley, Managing Director with Halifax said: "With strong education and employment levels, low crime rates and residents loving life, not to mention breathtaking wide open spaces, the Orkney Islands have retained the crown of Britain's best rural place to live.
"The winning formula for quality of life in the countryside seems to consistently include high employment levels and top scores on well-being, along with low school class sizes and high average spend per pupil — more than twice the national average.
"However, there is more variety and balance across the country scoring strongly across each category this year, with rural areas in the South East receiving higher weekly earnings, while the East Midlands have larger property sizes. On the southern coast, sunnier climates shine through in the rankings, whole, lower house prices to earnings, wellbeing and class sizes give northern areas the desirability factor."
This year's study also revealed that almost a third of the top 50 best places to live are in southern and east England.