features
Orkney music promoter to present live festival online this weekend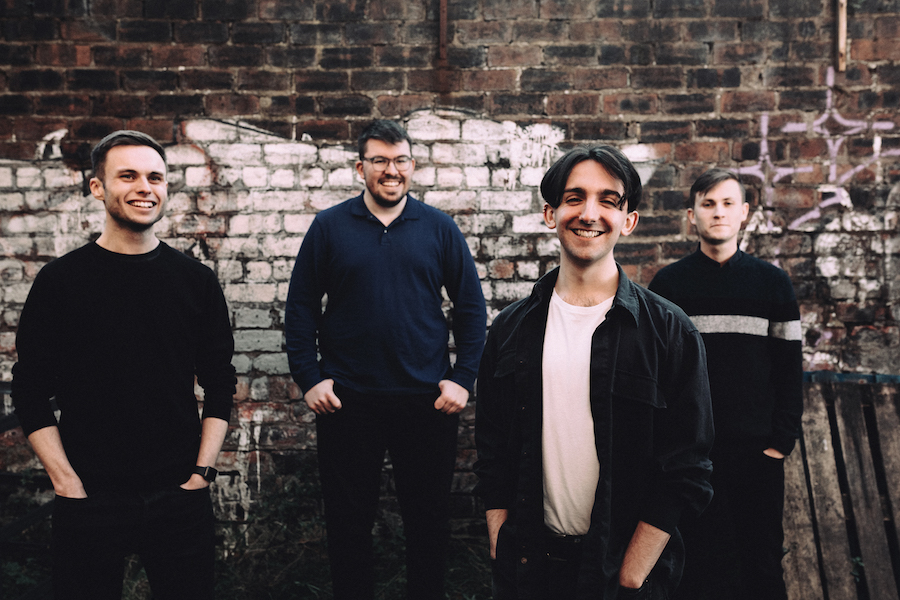 A three-day suite of live music gigs, organised by an Orcadian music promoter, is set to go live online from tonight, Friday.
It's been a long time now since we were able to enjoy new live music in-person, and though it looks like we'll have to wait a while longer yet before we can gather at a gig, Orkney's Craig Corse is keen to tide us over until we can get our next music fix.
In these challenging times for performers, Craig has brought together the bands he manages for a weekend of live concerts, broadcast online from Glasgow.
Craig, who is one of Scotland's leading folk-based booking agents, was inspired to create the festival to build upon successful standalone concert streams. He hopes to recreate the energy and excitement of a live festival weekend for audiences, artists and crew. With support from Creative Scotland's Sustaining Creative Development fund, CCM Live (the festival bearing the same name as his agency) will present nine of the artists in Craig's roster in a unique and unprecedented live event.
The line up for CCM Live will include familiar Orkney faces, as well as bands well-known to fans of the county's annual folk festival.
The award-winning, Glasgow-based five-piece Ímar will open the festival on Friday night, followed by one of Canada's most popular vocal duos, Madison Violet. Firm Scottish favourites Blazin' Fiddles will round off the first night's bill, whilst Shetland fiddler Jenna Reid will return to open Saturday night's broadcast in a duo set with her sister, Bethany. They will hand over to the leading act of the Nordic fiddle scene, Frigg, before trailblazers Talisk close out the festival's Saturday night.
Ahead of the release of their second album this spring, contemporary folk four-piece Gnoss will kick things off on Sunday evening, followed by a full band set from the multi award-winning Scottish singer-songwriter, Siobhan Miller. The evening will also feature special guests Louis Abbott (Admiral Fallow) and Kris Drever, alongside regular bandmates Euan Burton, Innes White and Megan Henderson.
The festival will come to a close with a set from Rura, who celebrated their tenth anniversary in 2020 with the release of a critically acclaimed live album.
All artists will each perform a full one-hour set, and all three nights' festival shows will be available for 48 hours' catch-up viewing.
Craig, who is also one of the leading figures behind Orkney Folk Festival, said: "I'm really excited to be bringing this weekend's festival together, with a brilliant team of artists and engineers bringing the shows to life in living rooms around the world!
"Even though there will be no audience in the studio, nothing can replace the buzz of live performance — and it's the fast-paced hive of activity, energy and element of discovery which only a festival can deliver that we're looking to recreate on top."
All seven Scottish acts, comprising 27 individual musicians, will appear live — and for many it will be their first fully live concerts in over a year, since the outbreak of the COVID-19 pandemic and cancellation of live events around the world.
With the event taking place against the continuing backdrop of social distancing and workplace restrictions, Craig explained that this weekend's performances have been arranged in compliance with the strictest COVID-19 safe working measures. The festival will broadcast from CaptureWorks in the east end of Glasgow — a tailor-made COVID-safe production studio, established shortly after the first peak of the pandemic in 2020 to provide a space for live streamed performances of the highest quality, whilst adhering to all new working protocols and requirements.
Craig added: "The festival started life as a mad seed of an idea that I thought might work, as a collective outlet for the artists within the agency in the midst of what has become the most challenging year for anyone working in live entertainment.
"The more we dug deeper, it became apparent that the rapid advances in streaming technology and live facilities could be utilised to create not only a series of live streams across the roster, but actually a live festival weekend with some of the genre's most exciting artists. Much to my delight, every one of them agreed to be involved – and we have a fantastic weekend in store for audiences.
"As well as the artists' belief, there is no way the event could happen without the support and encouragement from Creative Scotland – and so to them, the artists, crews and many hundreds of folks we have tuning in this weekend I'd like to extend my heartfelt thanks. We'll see you on the other side!"
This weekend of music will be ticketed. For further information on how to tune in, you can visit ccmlive.co.uk/tickets