news
Orkney Loves Local Loyalty Card competition returns!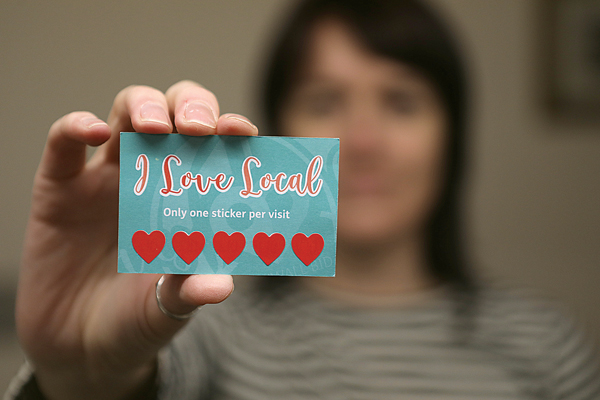 Christmas shopping is set to get a whole lot easier for one lucky person, as The Orcadian's Loves Local Loyalty Card competition makes a grand return.
Up for grabs is an amazing £1,900 prize pot — to be spent in any one of the 95 local shops, businesses and retailers taking part in the competition — as, once again, all eyes firmly fix on supporting the fantastic breadth of businesses we boast in Orkney.
Launched last year in response to the impact of the COVID pandemic, the competition helped generate at least £78,500 in revenue — with estimates showing that around £100,000 was spent during the nine-week competition.
Included in this week's The Orcadian is all you need to get started including the all-important card, and be in with a chance to take home the four-figure sum, with the winner due to be announced in the newspaper on December 2.
The concept of the competition is simple.
All you need to do is spend £10 or more on five separate occasions in the shops and retailers listed in The Orcadian, and you will receive a Loves Local sticker in the process.
When you collect five stickers, you can enter the prize draw and be in with a chance of winning the £1,900 total.
Completed cards are to be dropped off at The Orcadian Bookshop or The Orcadian / Print Orkney offices at Hatston, and there is no set limit on the number of entries per person. More cards will be available if required.
All entries have to be in by 10am on Friday, November 26.
The Orcadian's editor Leah Seator said: "We are absolutely delighted to be able to bring this brilliant promotion back to shoppers, after the success of last year's competition.
"It was first created in a bid to support businesses, as we all struggled to stay afloat in the thick of the pandemic. Now, as we continue to recover and look ahead, it is imperative that we continue to work together to support and bolster the local economy.
"Orkney Loves Local is designed to remind people of the true value of shopping local, and to give something back to our readers, in return for their loyalty to Orkney businesses.
"We are delighted to see so many retailers taking part this year, and we hope the initiative is every bit as successful as it was in 2020. Good luck to all, and happy shopping!"