news
Orkney footballers win battle of the Northern Isles in Gotland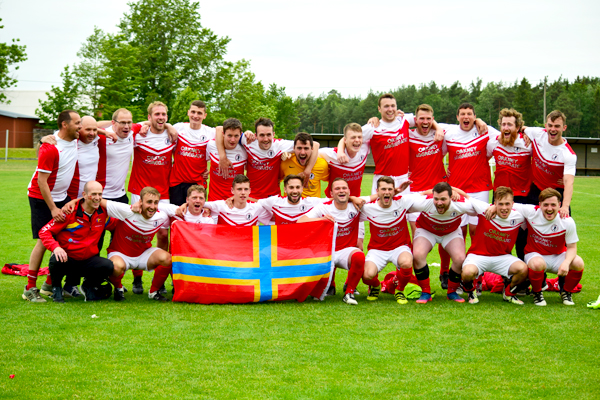 The Hellewell brothers put Shetland to the sword this evening, as Orkney beat their Northern Isles rivals 3-1.
While on paper, this match was to decide who finished ninth or tenth in the Island Games, to all those here in Gotland, and those on the two respective island groups, it meant so much more — something which was evident at the final whistle.
After a goalless first half, Shetland opened the scoring on the hour mark.
Their lead however, would last only 180 seconds as Shetland were penalised for a handball in the box, with Chris Hellewell stepping up and maintaining his composure to send the goalkeeper the wrong way.
Orkney began to exert a level of control and shortly afterwards, the game turned on its head. Shetland were reduced to ten men due to a pullback, and Orkney were awarded another penalty. C. Hellewell again stepped up and again hit the back of the net.
With the match in its dying embers, substitute Steve Hellewell put the game to bed, hitting a low shot against the post and into the net to spark a release of ecstasy among the Orkney football side and the brilliant support in the stands.
Elsewhere, Taylah Spence suffered an agonising fourth place in the 200m women, with Shetland's Faye Cox just pipping the Orkney athlete to bronze.
Orkney's golfers endured a frustrating day on the course, with very difficult grass conditions not conducive to low scores. Hamish Gorn carded the best score with an 83.