news
Orkney folk join thousands nationwide in US immigration ban protest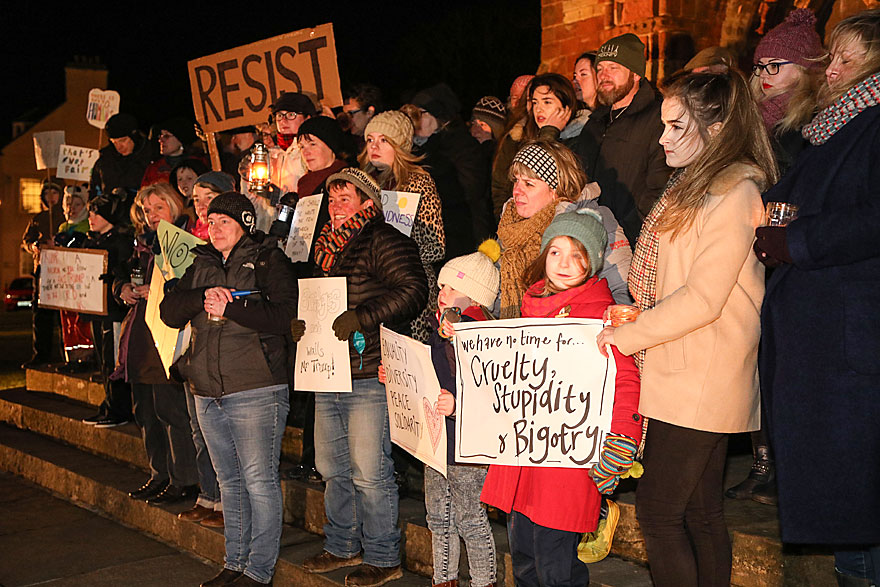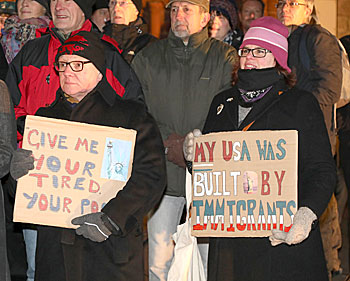 Around 170 people gathered outside St Magnus Cathedral on Monday evening to demonstrate against the US government's ban on immigration from seven Muslim-majority countries.
The vigil, set up by Finstown resident George Vickers, was one of many such protests held across the UK with thousands of people taking to the streets.
It followed US President Donald Trump's executive order, on Saturday, barring entry to nationals from Syria, Sudan, Yemen, Iran, Iraq, Libya and Somalia and the halt of the USA's refugee programme.
In Stromness, 36 folk staged a protest at the John Rae memorial statue at the Pierhead.