news
Orkney Folk Festival reels into action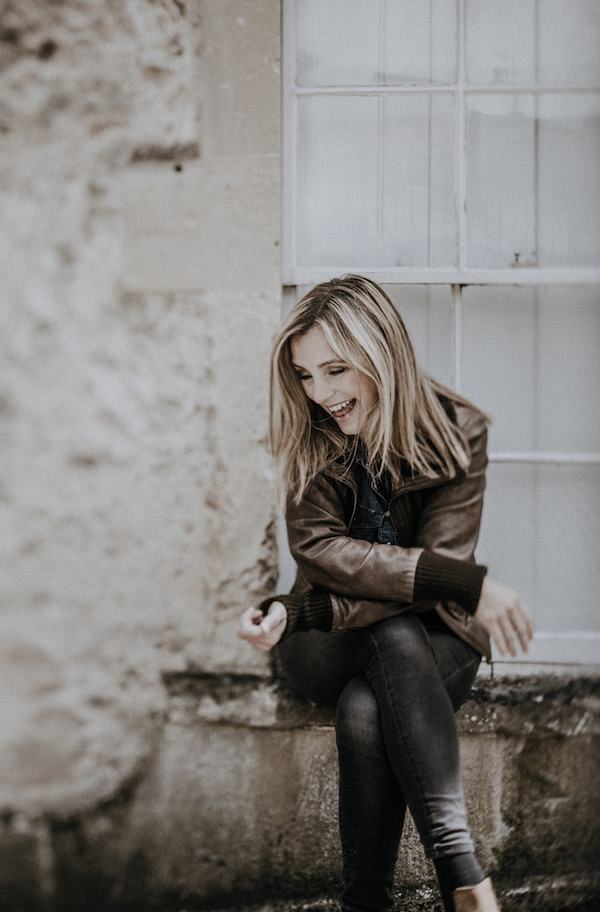 The 37th Orkney Folk Festival kicks off in triumphant style today, Thursday, with artists from across the globe already settling into the county, amidst the sixth consecutive year of record breaking ticket sales.
Over 6,600 individual concert tickets have sold in advance of the festival opening, with 24 of the festival's 36 ticketed events sold out in advance. This is both the highest volume of advance sales ever achieved in the voluntary-run festival's 37-year tenure, as well as the greatest number of pre-festival sellouts.
Stromness, the festival's hometown in Orkney's West Mainland, has already begun welcoming early arrivals, including some of this year's furthest travelled visitors – Cape Breton's globetrotting powerhouse quartet, Còig – as well as famed Irish singer Cara Dillon and Irish firebrands Four Men and a Dog, who are currently celebrating their 30th year on the road.
Whilst early arrivals are no rarity for the festival, a far greater number than usual are already in Orkney, owing to a one-day Air Traffic Controllers' strike across Scotland's Highlands and Islands taking place today. As well as the closure of Kirkwall Airport, Inverness — a hub for flights from Ireland and England, before the final hop up to the islands — is also shut. With just a fortnight's notice, 25 inbound arrivals originally scheduled for today, Thursday, have been rerouted, leading to early arrivals for most.
Those already enjoying Orkney's famed hospitality will soon be joined by fellow headliners including the groundbreaking Scottish three-piece, Lau; a newly formed trio of celebrated Irish musicians John Doyle, Dermot Byrne and Éamonn Coyne; and internationally renowned Hebridean vocalists, Julie Fowlis and Kathleen MacInnes, who visit Orkney as part 'Between Islands' – a collaborative project led by Stornoway's An Lanntair, uniting musicians from Orkney, Shetland and the Outer Hebrides.
Emerging artists are also prominent in this year's festival programme, with appearances from BBC Radio Scotland's Young Musician of the Year 2019, Benedict Morris; new Scottish six-piece Heisk; and Helensburgh fiddler Ryan Young, whose accompanist, Jenn Butterworth, will work a double-shift across the next four nights, also playing with the high-spirited Glasgow group Kinnaris Quintet.
In total, 52 acts will meet in Stromness — with the 19 visiting acts welcomed and outnumbered by Orkney's thriving local folk scene, which itself features internationally renowned artists such as Saltfishforty, The Chair, The Wrigley Sisters and Gnoss, alongside local favourites including Hullion, the Kirkwall City Pipe Band – currently celebrating their centenary year – and many more. This amounts to an estimated 250 featured musicians – though many more will meet in Stromness, with the town's pubs and hotels bursting with informal pub sessions from opening to closing time across the four days, alongside the ticketed programme. 
As well as Stromness, this year the festival reaches out to communities in Birsay, Burray, Finstown, Kirkwall, Orphir, Quoyloo, Sanday, Sandwick, St Margaret's Hope, Stenness and Tankerness.
In order to stage such a large event, the festival gratefully receives generous support from public bodies and corporate sponsors, from throughout the local and national business communities. This year's principal supporters are Orkney Islands Council, Creative Scotland, NorthLink Ferries, Loganair — who also facilitated the rebooking of all those affected by the air traffic strike at zero cost, the Pier Arts Centre, and EIS, alongside many more individual event sponsors and corporate patrons.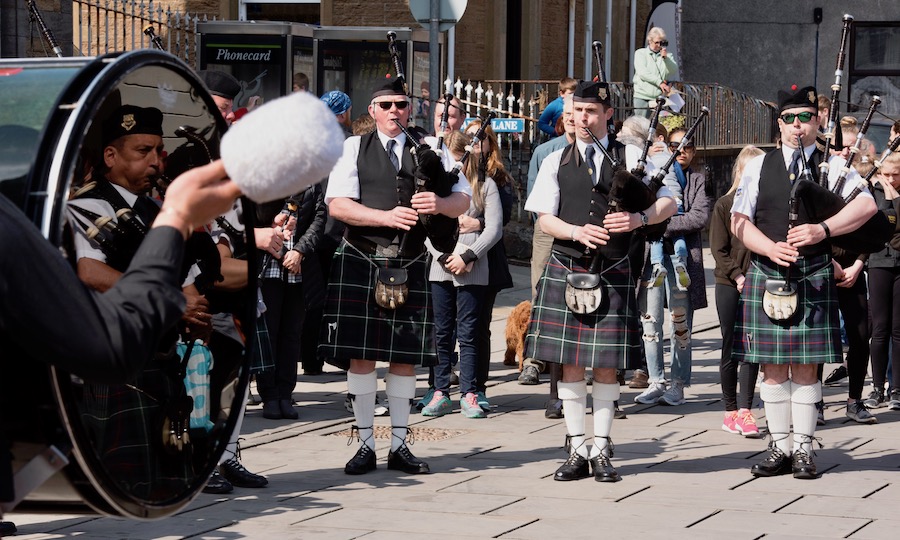 The festival also benefits from many thousands of hours donated by hundreds of volunteers, who give their time freely to bring the world-renowned event together. From the twelve-strong year round management committee, to those who might work on just one event in their local community hall, each one of the festival's community team is vital to its long standing, continued and increasing success.
Festival director, Bob Gibbon said: "After many months of preparation we are delighted to be welcoming visitors and artists from far and wide, friends old and new, musicians from across the globe, to Orkney for what is set to be a memorable weekend of fun and good times.
"Everyone has come together create a magnificent programme of events, and the festival just gets better and better. Orkney should rightly be very proud of what we can share, and this weekend is about sharing; music, memories, time and happiness. Enjoy it everyone!"
The festival's chair, Elaine Grieve added: "I say this every year but I'm really excited about the programme for the weekend. There's something for everyone; fabulous visiting acts and a great number of local artists — and that's something we really want to share with audiences.
"It's such a lovely time with many familiar faces returning and new joining the fold – a bit like a huge family reunion!"
Alan Morrison, head of music at Creative Scotland said: "There are few places in Scotland with a more magical atmosphere than Orkney, where the stones of past civilisations sit alongside the buzz of the modern world. That's also true of the Orkney Folk Festival, where the island's heritage is woven into music being made by some of our best standard-bearers and rising stars.
"It's great to see so many brilliantly talented artists sharing a bill with musicians from far and near – and if some of them had to arrive a day early, well, that just means the sessions are already underway."