news
Orkney face Shetland for Milne Cup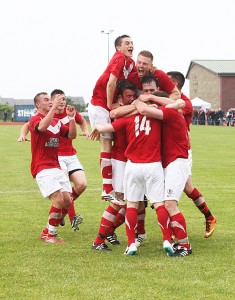 Orkney's footballers are set to take on the 'auld enemy' today as they face Shetland in the annual senior inter-county clash for the Milne Cup.
Orkney will be looking for revenge following last years narrow defeat in 2-3 thriller in Kirkwall but will be mindful of their record in Shetland. Shetland are unbeaten at home against their Northern Isles neighbours in 34 years — the last defeat coming in 1981 when they lost 0-1.
The game is due to kick off at 5pm at Gilbertson Park, Lerwick.