news
Orkney enjoys successful Island Games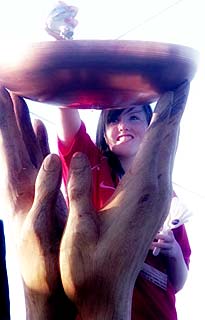 Orkney has ended the 14th NatWest Island Games with four medals, to finish a respectable 15th in the medal table.
More than 3,000 competitors, representing 24 different islands, took part in the biannual tournament, which took place in the Isle of Wight this year.
Orkney's Ian Brough achieved a gold in the archery, while the clay pigeon shooting team realised two silvers and a bronze between them.
The county squad enjoyed a generally successful tournament, with many competitors recording personal bests and breaking Orkney records.